Monthly Archives: September 2011
Back at the Drumossie Hotel for this one. Ching Ching Chua and David Grant were married in the hotel grounds, as part of their third wedding ceremony. They were married in Singapore, and then had another part in London, before this part in Inverness.
It was a wet and dull morning, but turned out to be just perfect later, and we managed a quick shoot at Culloden Batllefield before heading back to the Drumossie for the reception.
A fun day, and great shooting a bride in a red dress again!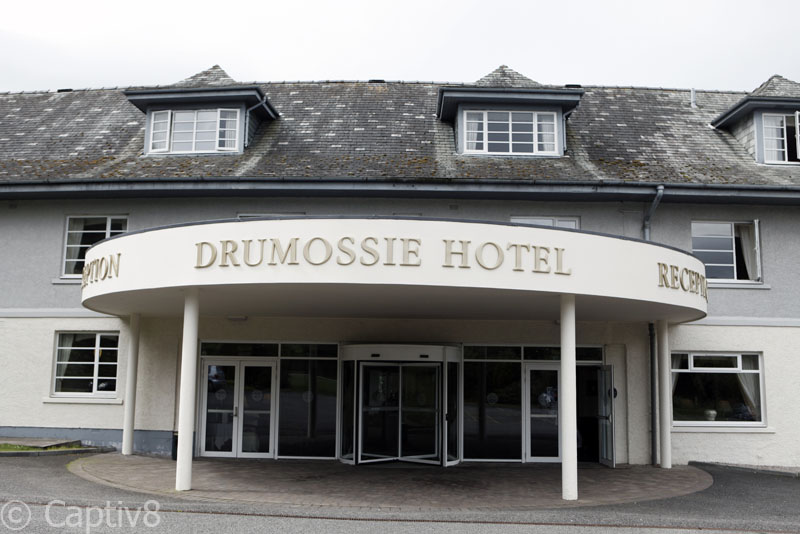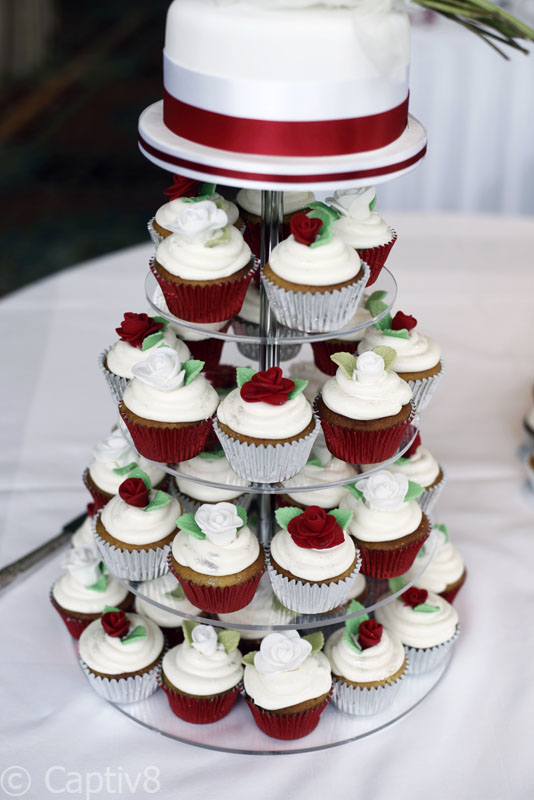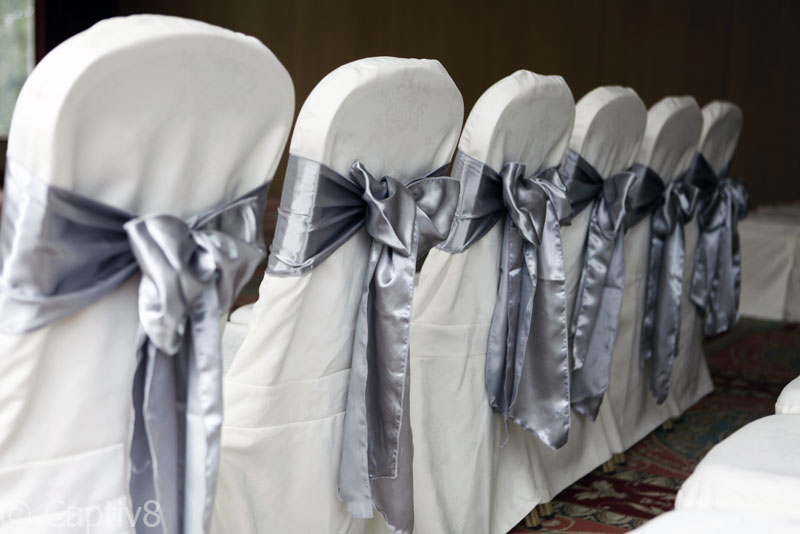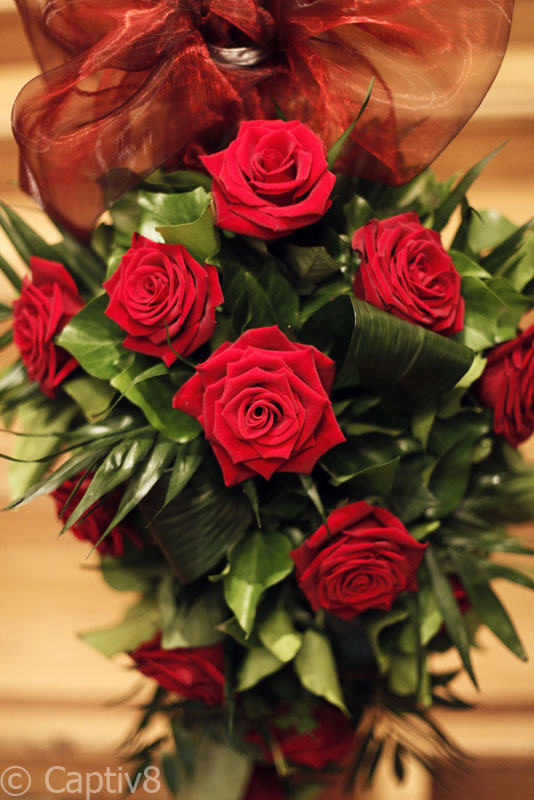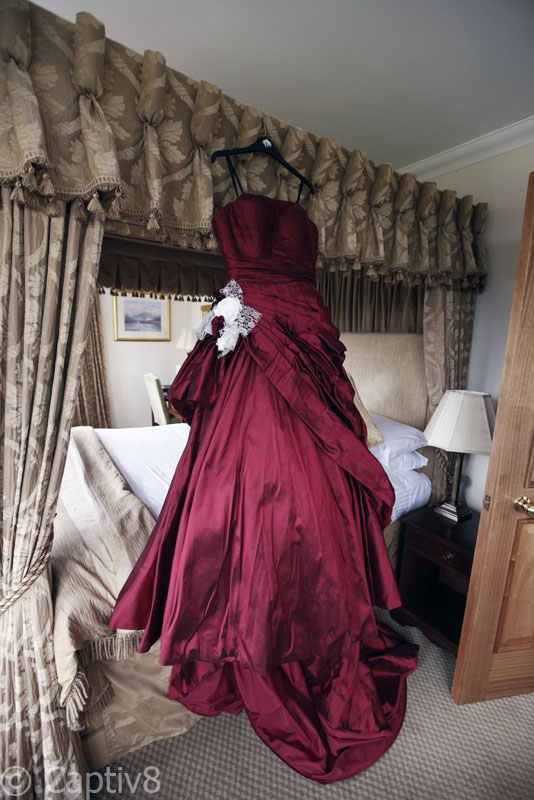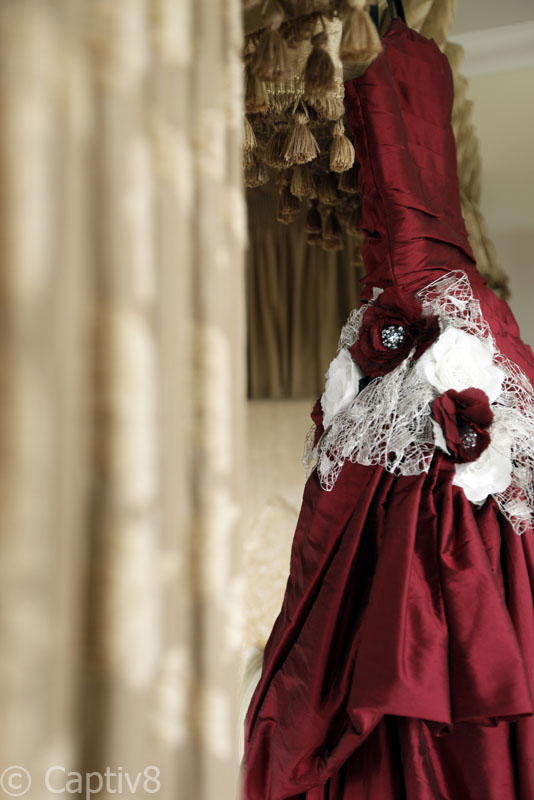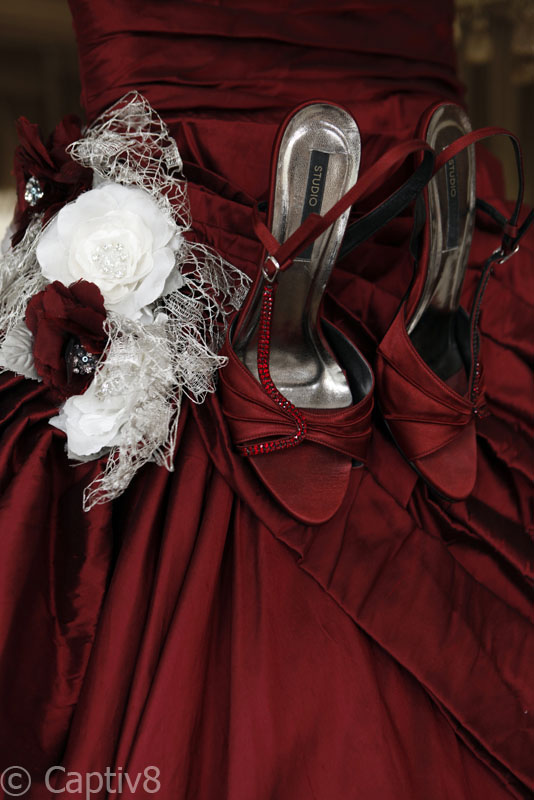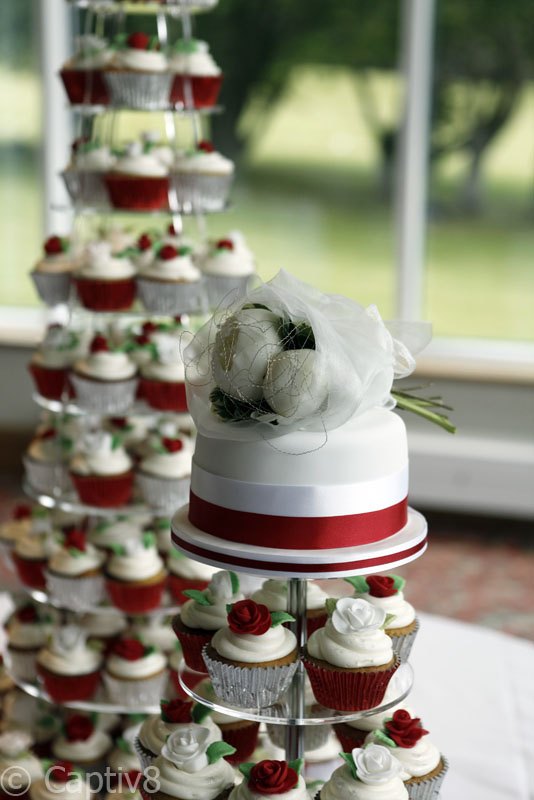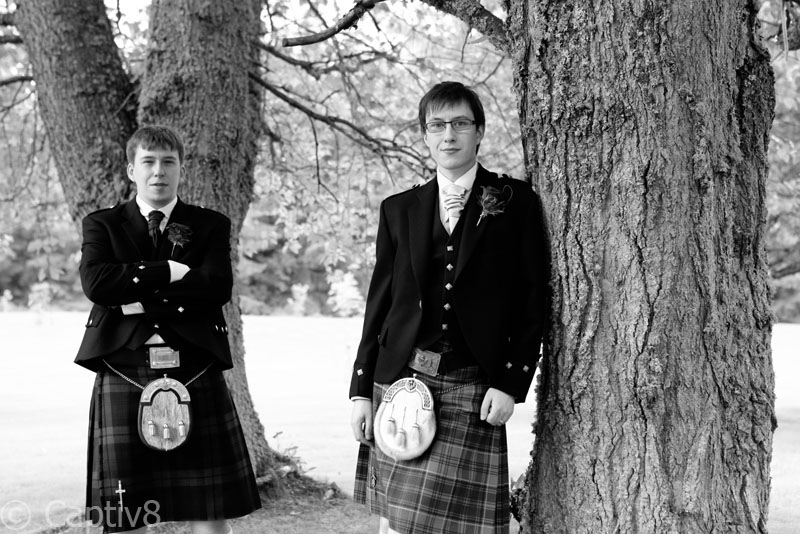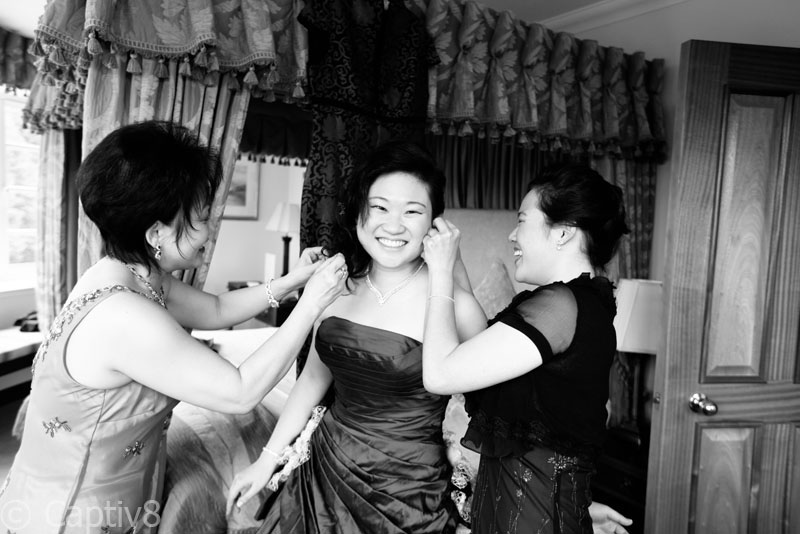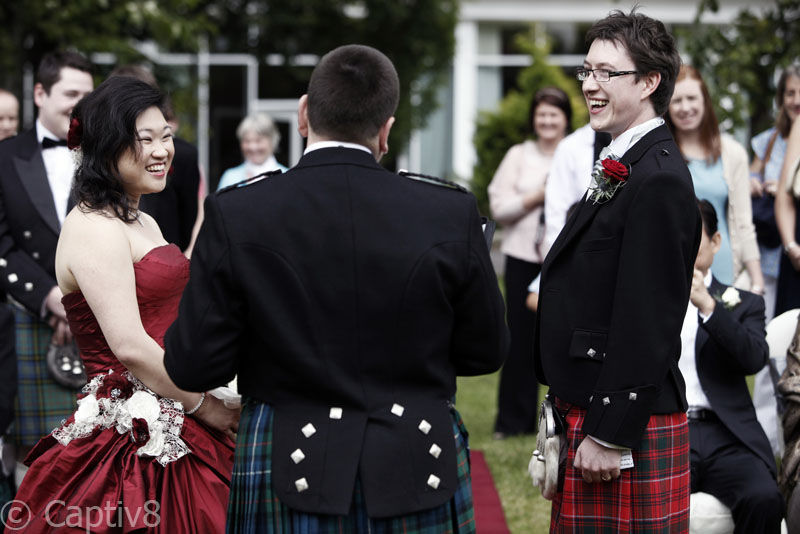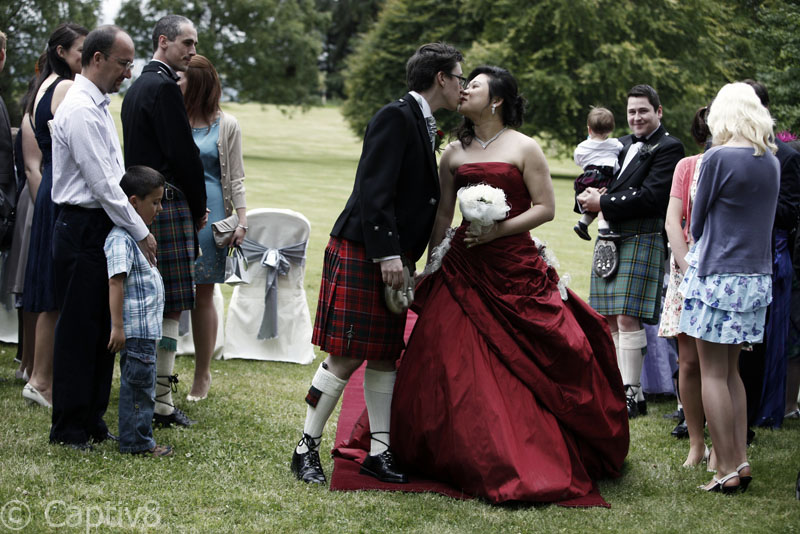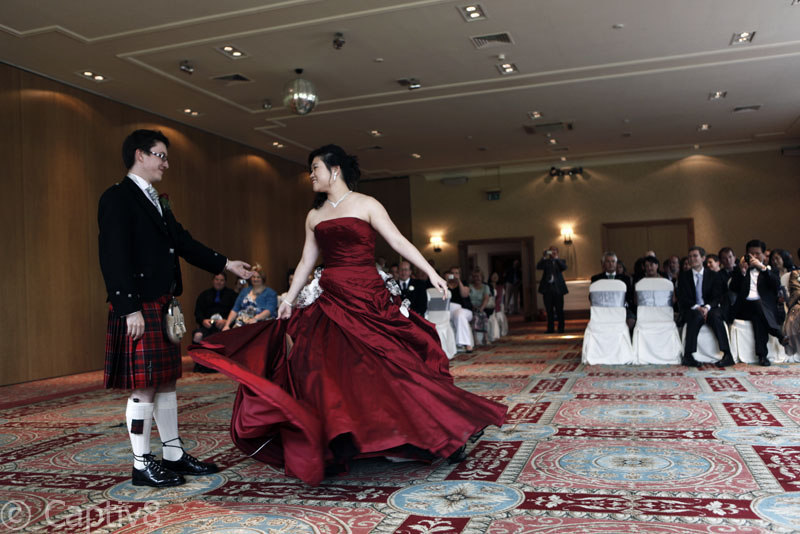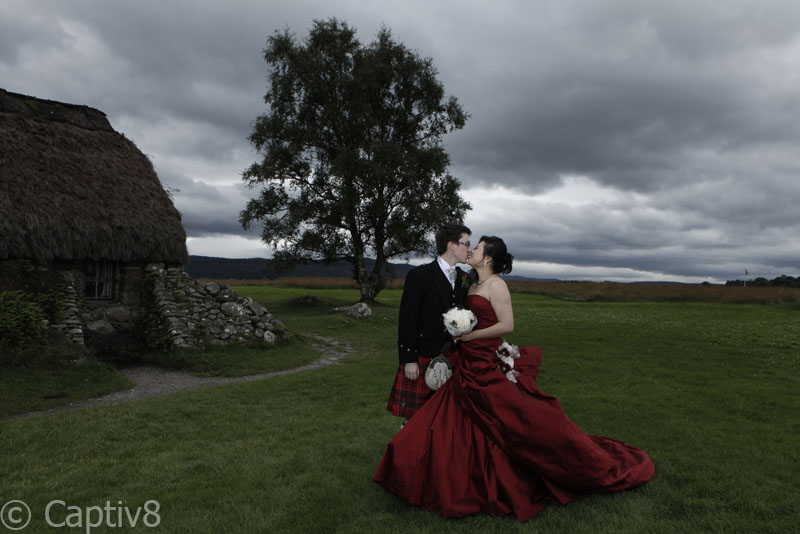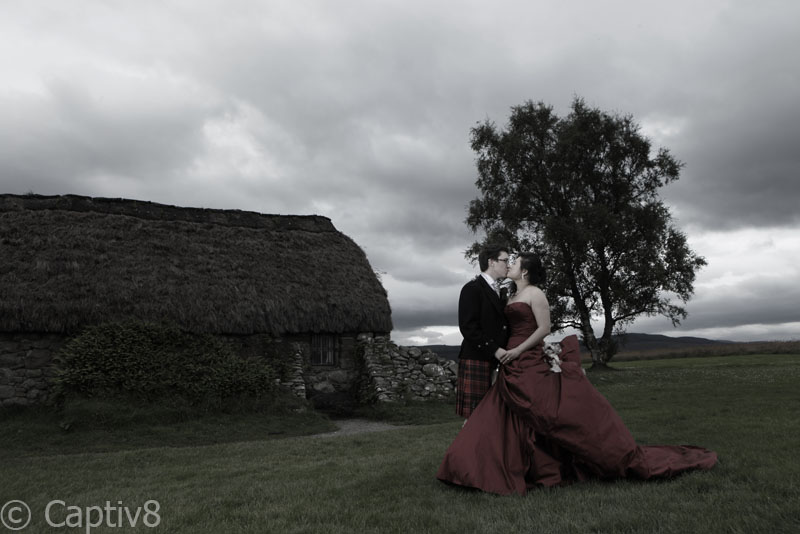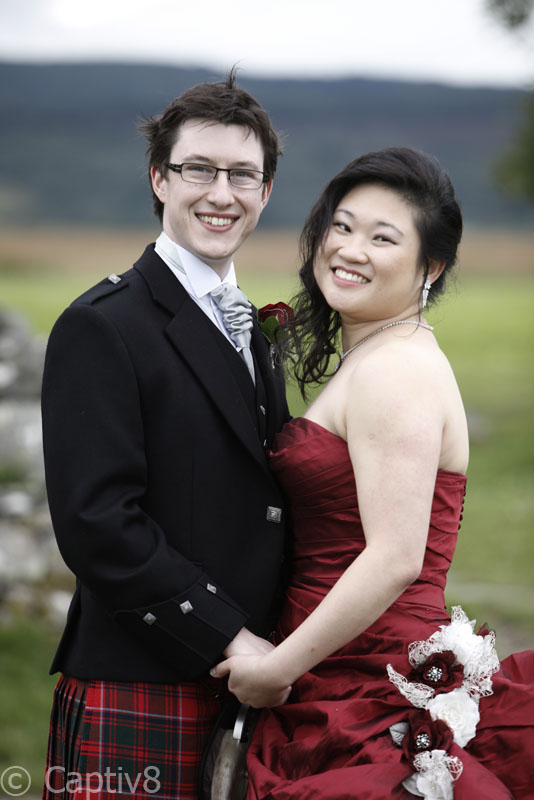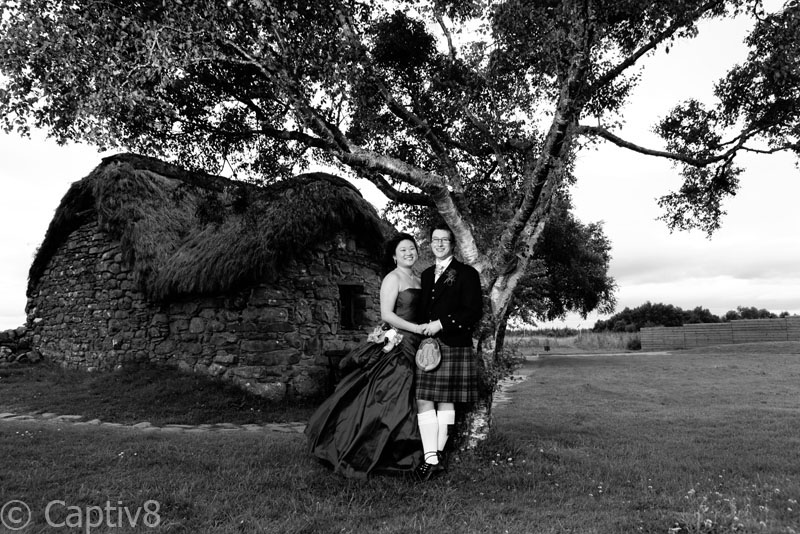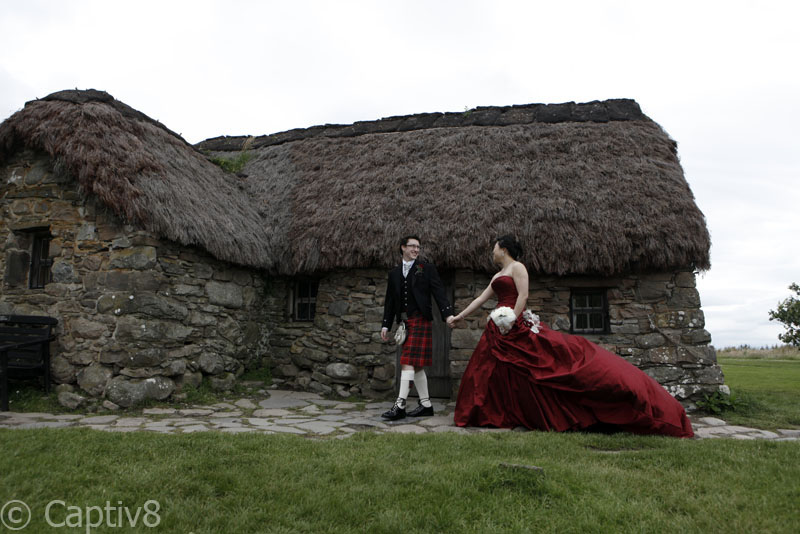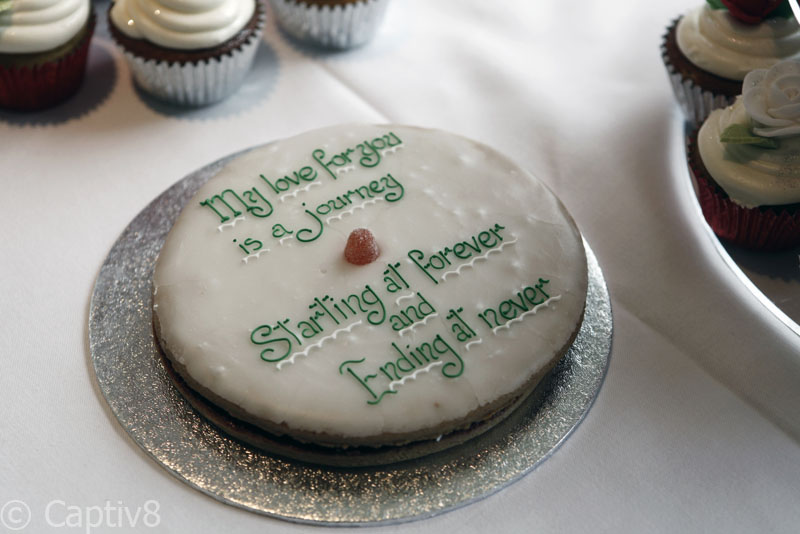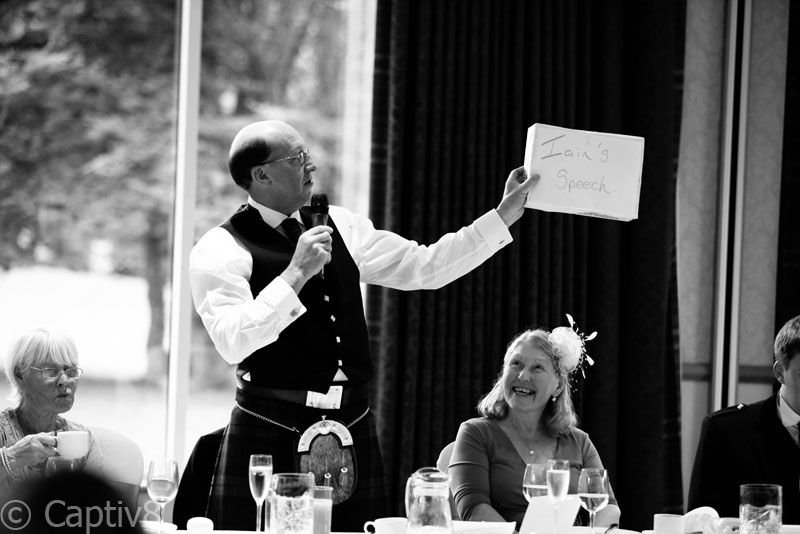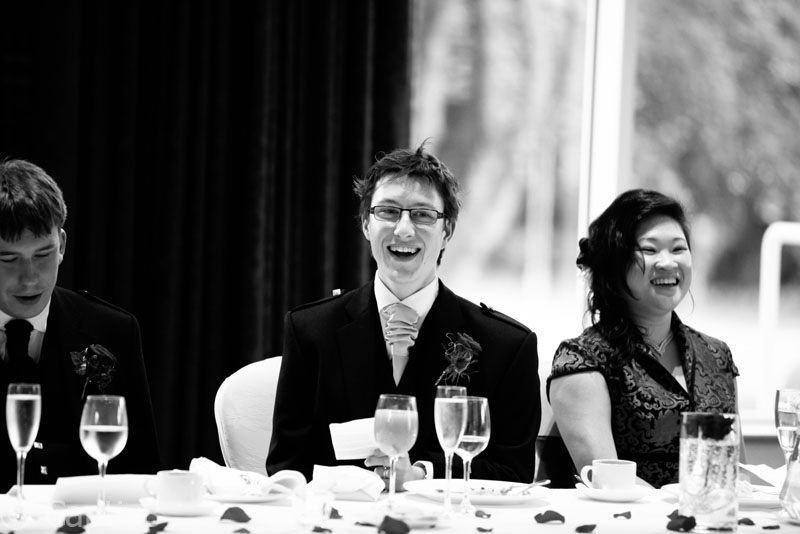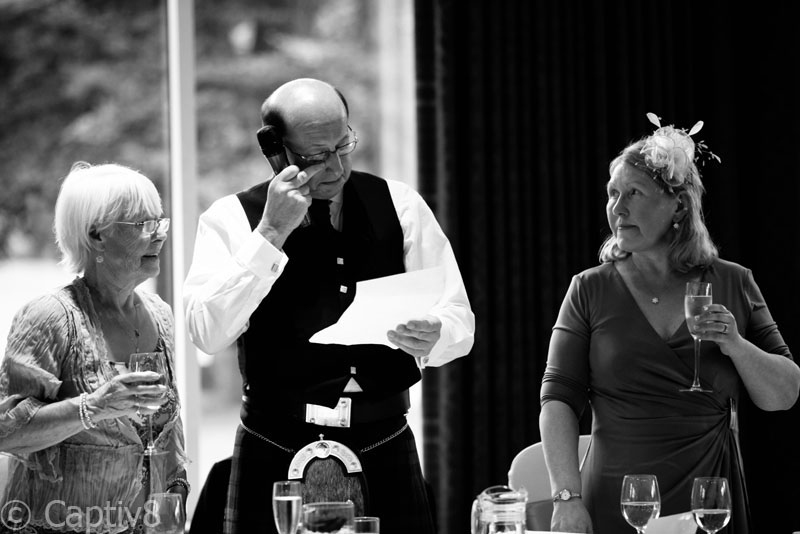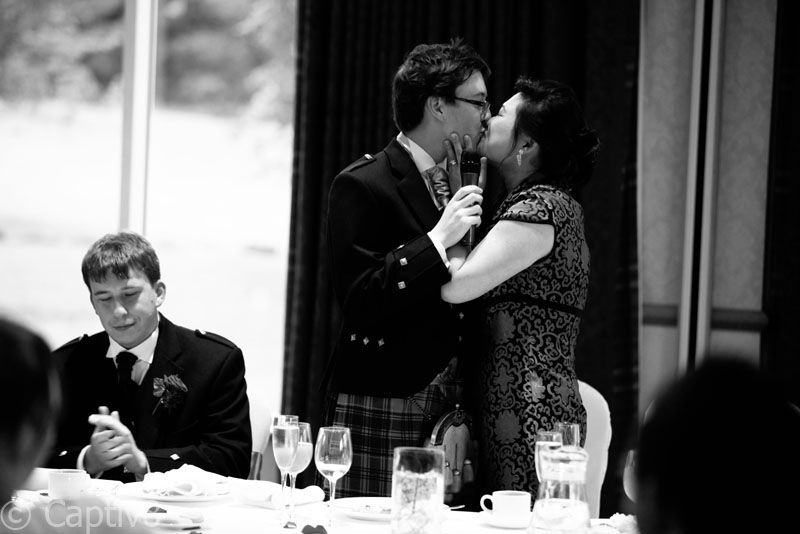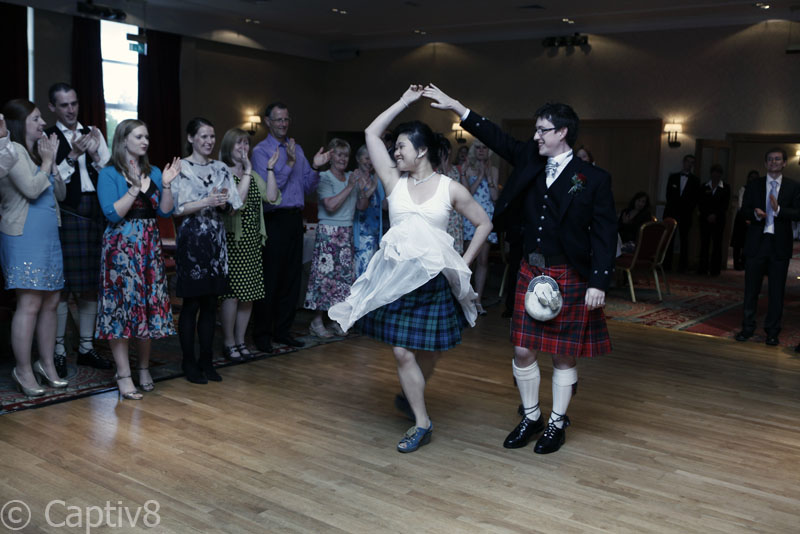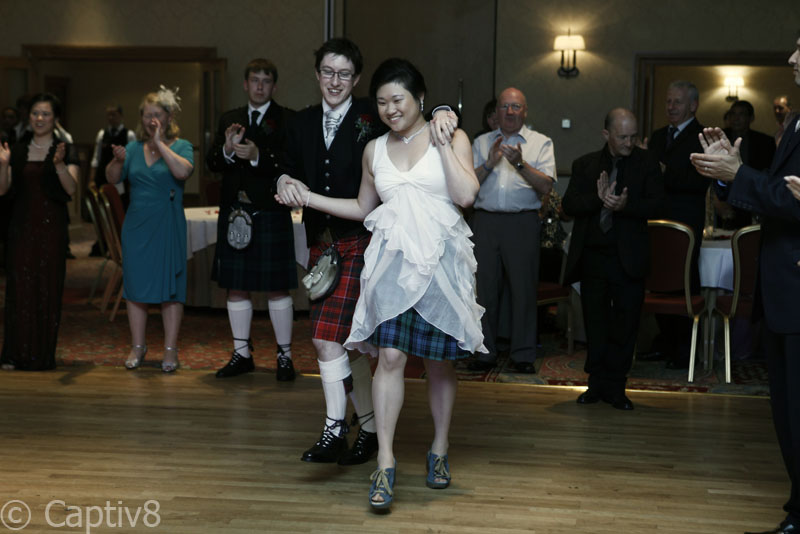 Lianne McKinlay and Garry McLennan were married at Glenmorangie House, which is north of Inverness, not far from Tain. This was a wedding I'd been looking forward to ever since Lianne first spoke to me back in May 2010 about it. Over the 14 months in between we had become friends and had done a few different shoots, from birthday parties to pre wedding shoots, and I knew I was going to have a great day with them. Lianne's family also have The Flower Shop in Tain, so I'd worked with them on a number of weddings as well.
The wedding was at Glenmorangie House, where I'd never shot a wedding before, but I'd checked it out a few months previously at Lianne's mum's birthday lunch so I knew there was great potential there. The day began at Lianne's parents house in Tain, where the girls were getting hair and make up done. Make up was by Dawn from Aspen Spa, another familiar face. Dawn had an easy job, as Lianne was a stunning bride, and I was looking forward to getting some awesome pics later.
I then left to head to Glenmorangie House, where I did some cool shots with garry and the rest of the guys. The ceremony was a humanist one, which is always full of fun and emotion and this was no exception. After the ceremony we shot loads of stuff around the grounds, and then managed to find a great barley field which worked out perfect. One of the images from the barley field also won a merit award at the recent Master Photographers Association UK awards, which was really cool! It was a shot of Lianne in the barley.
We then had a lovely meal, before the dance started with music by The Jacks – so even more well known faces. Add to that Colin from Video Viewpoint, and it was a real old friends together kind of day!
It was a lovely day, and one I thoroughly enjoyed being part of.  Looking forward to a post wedding shoot soon!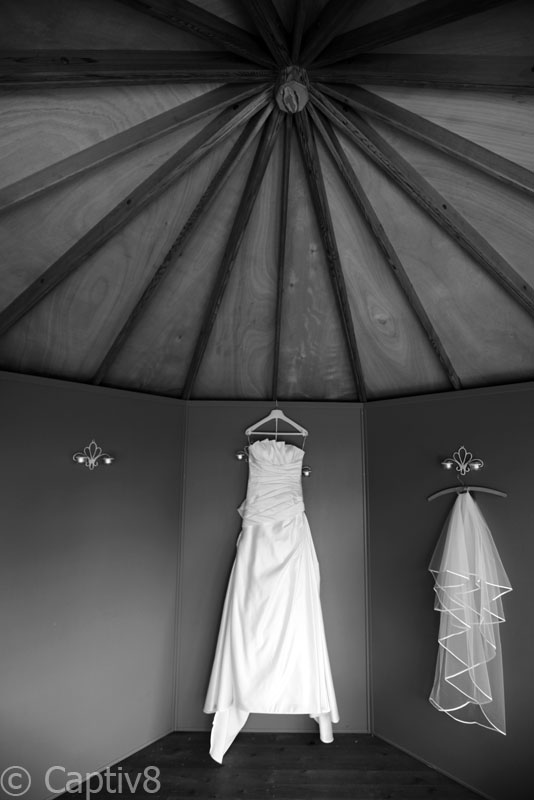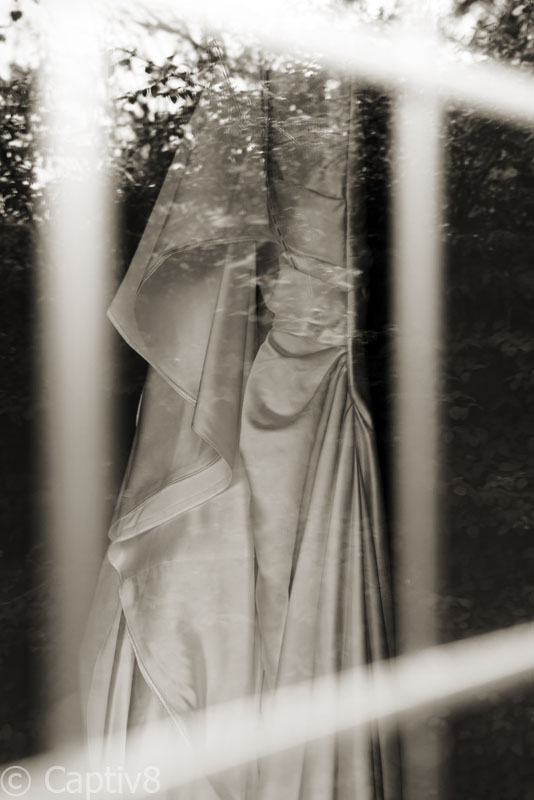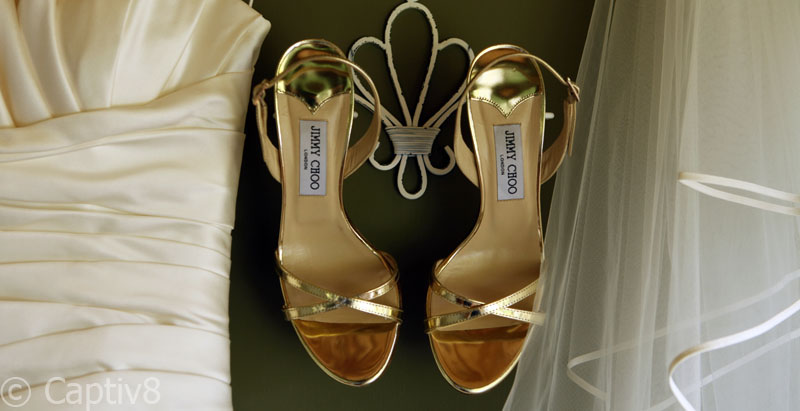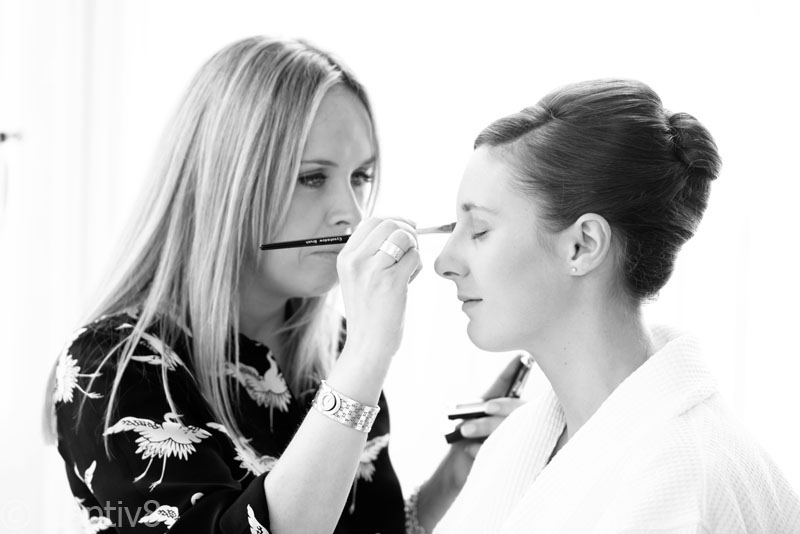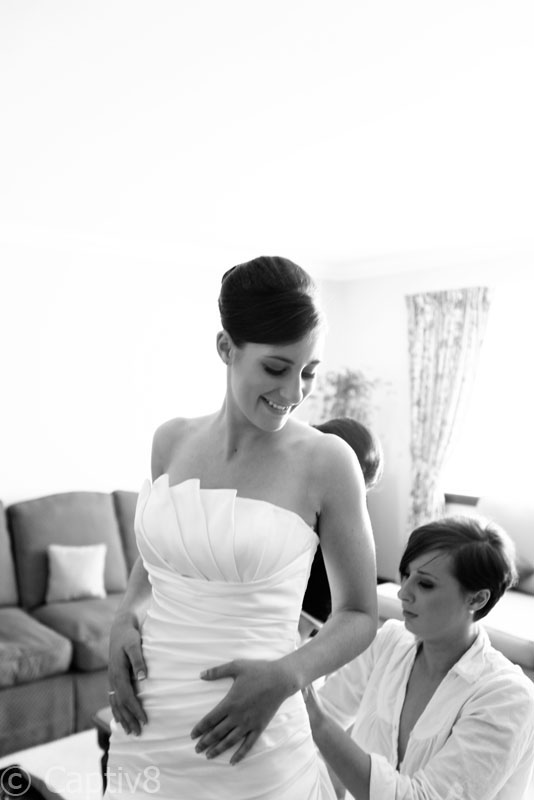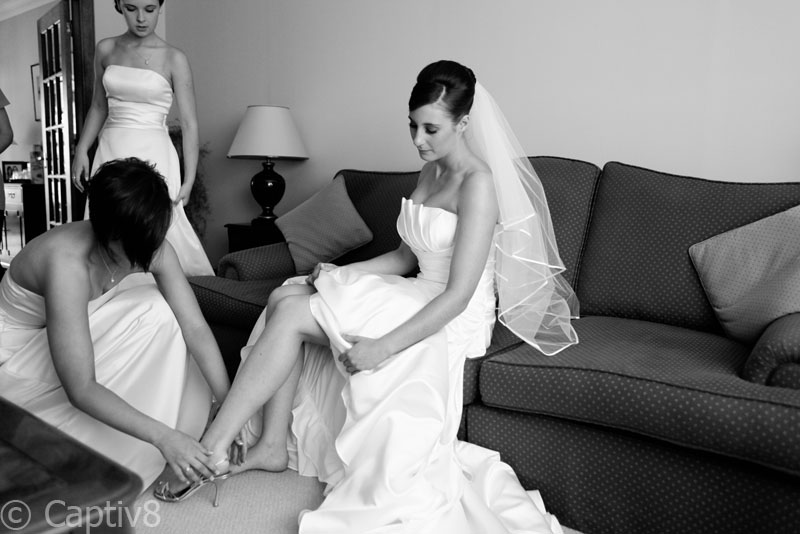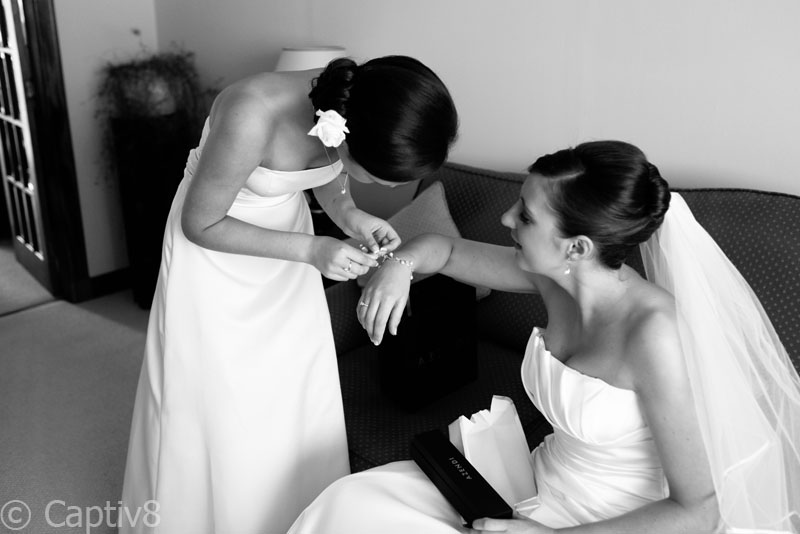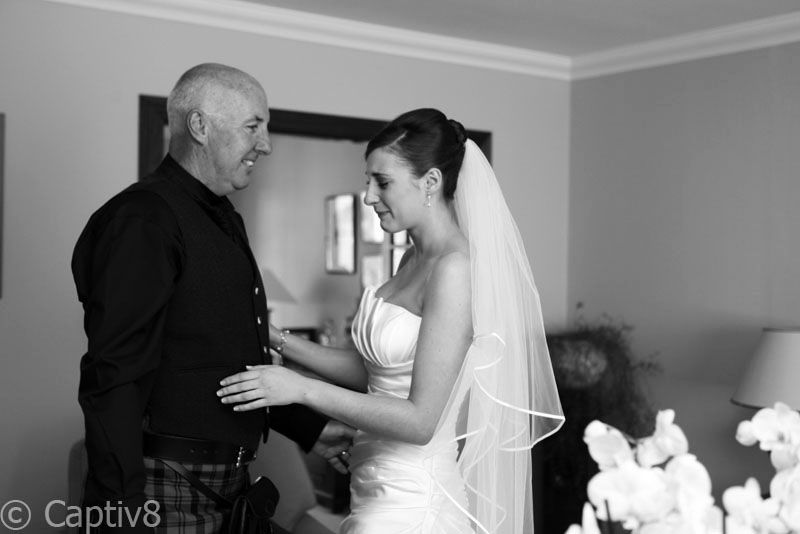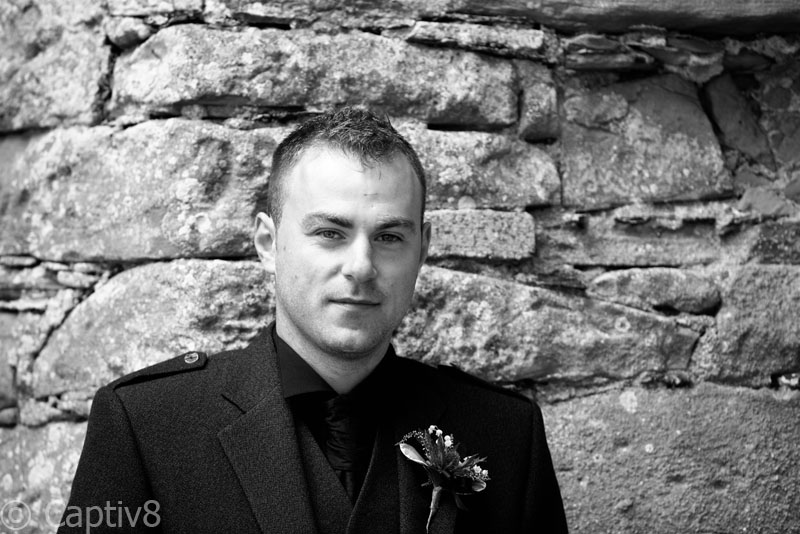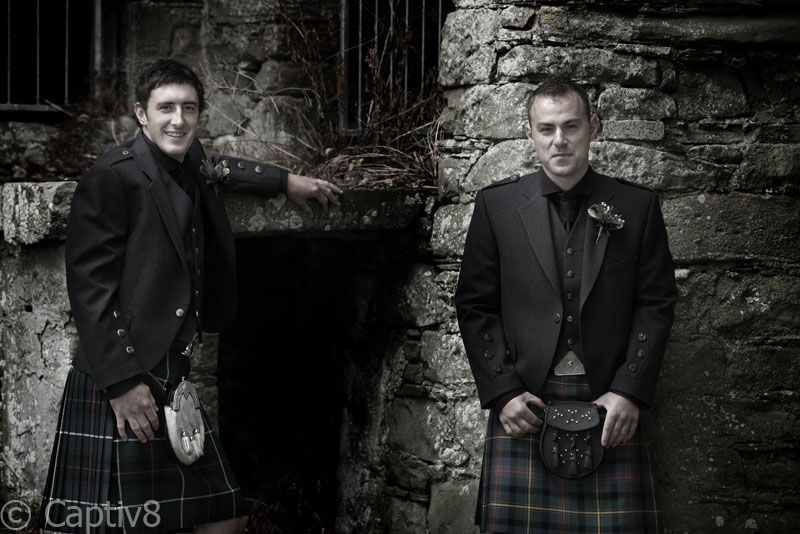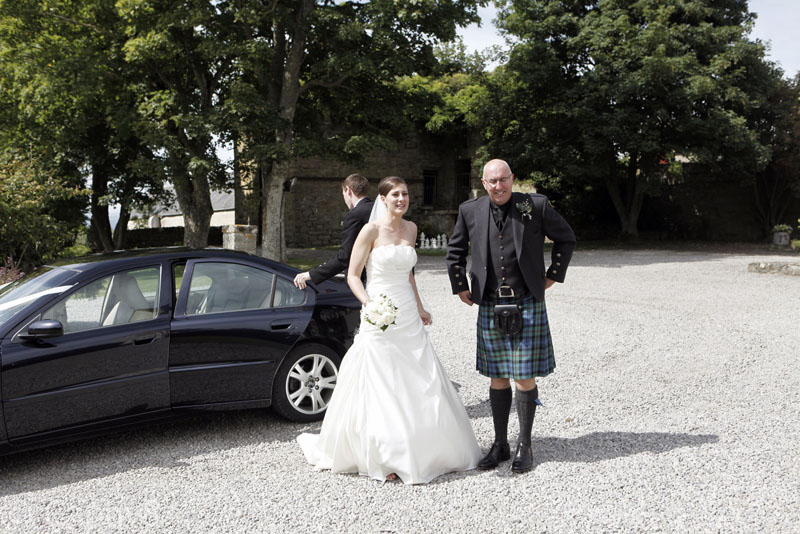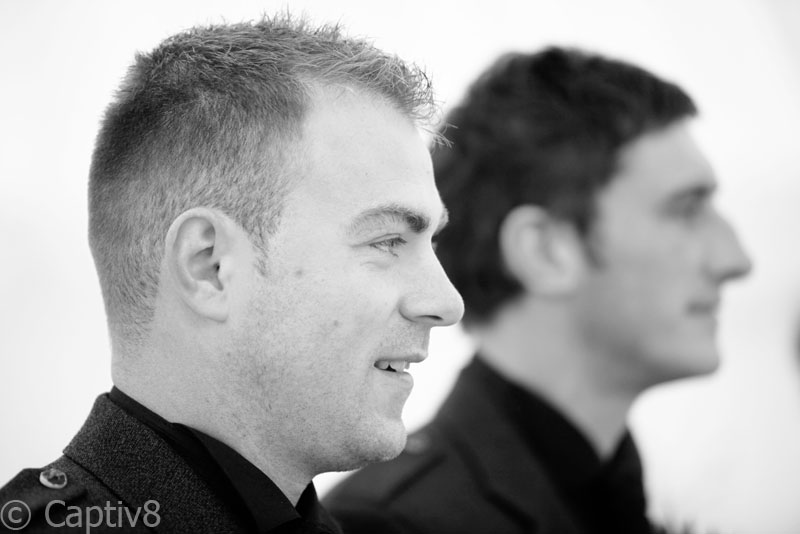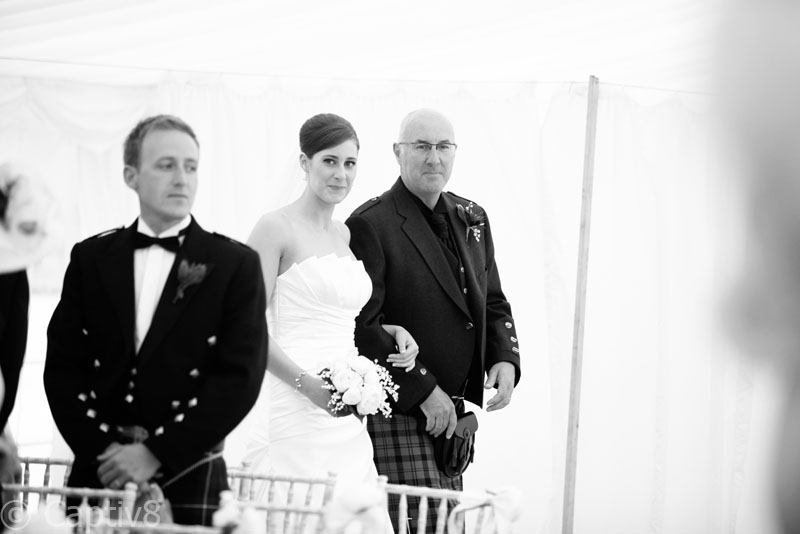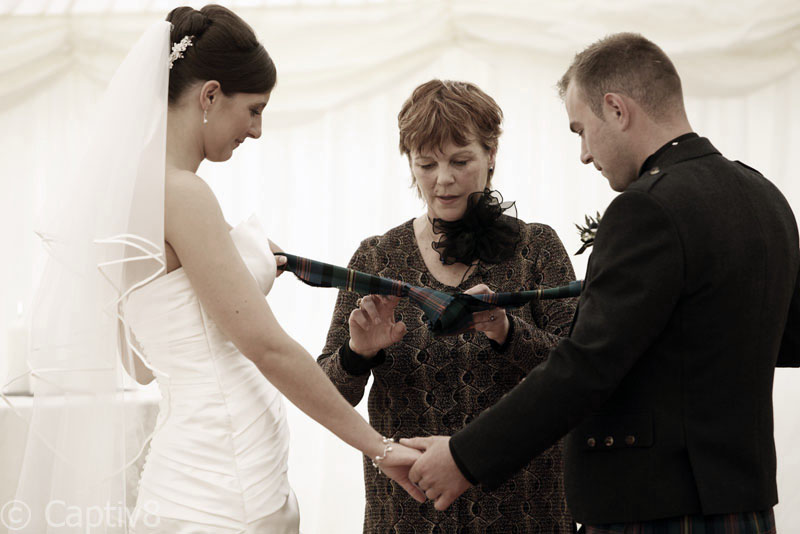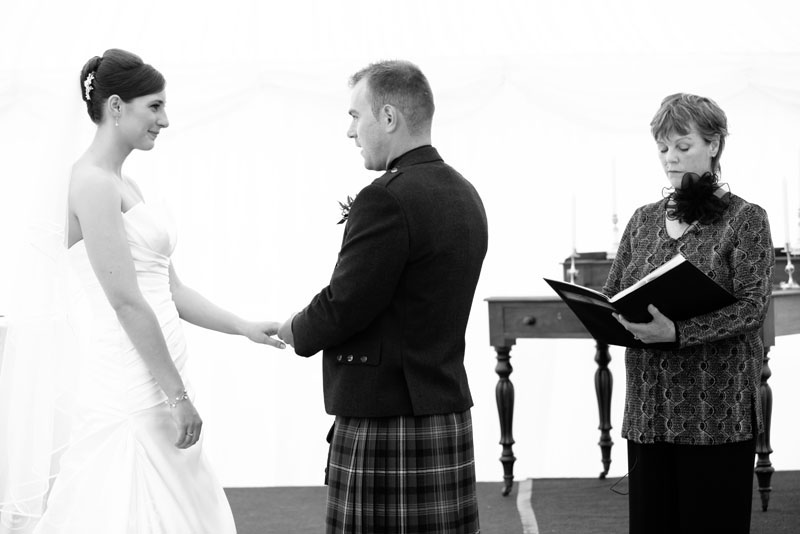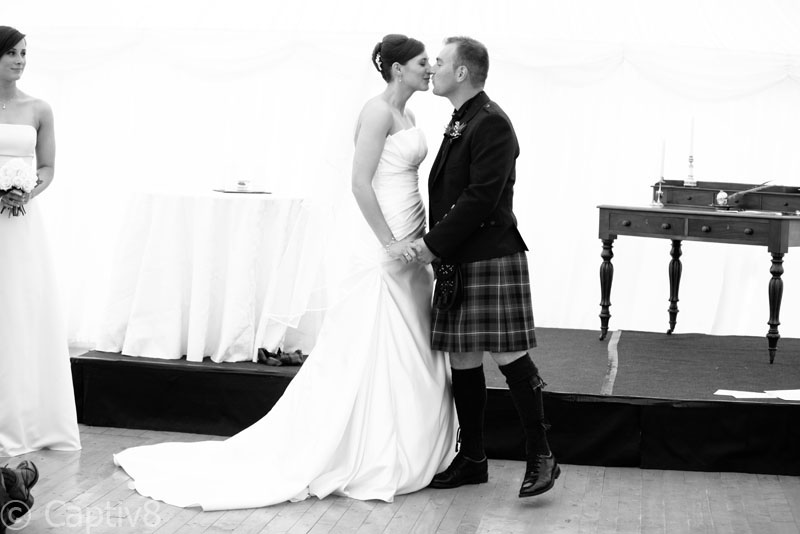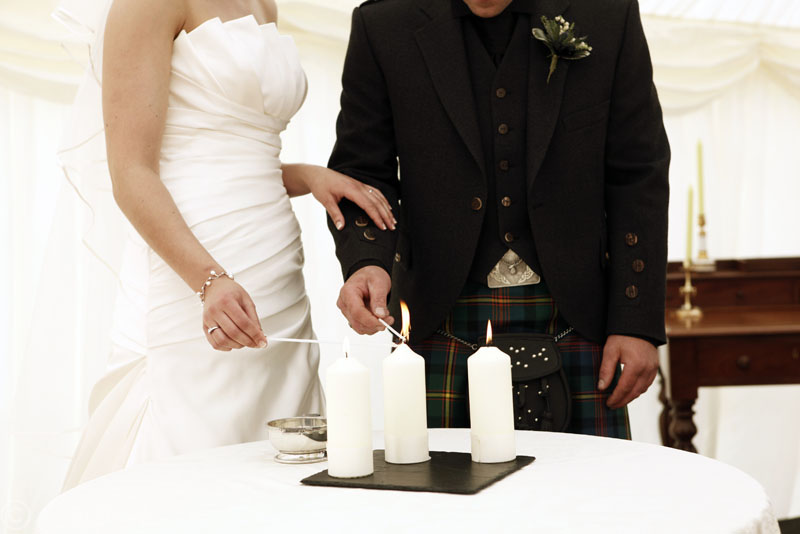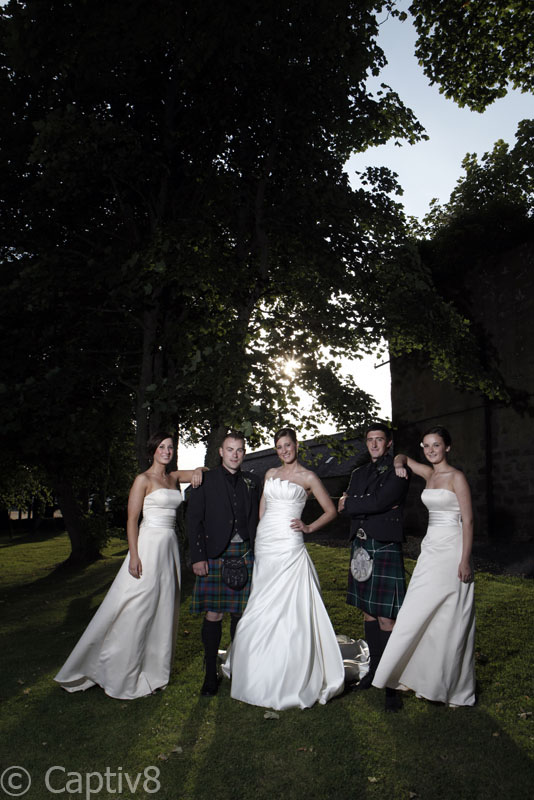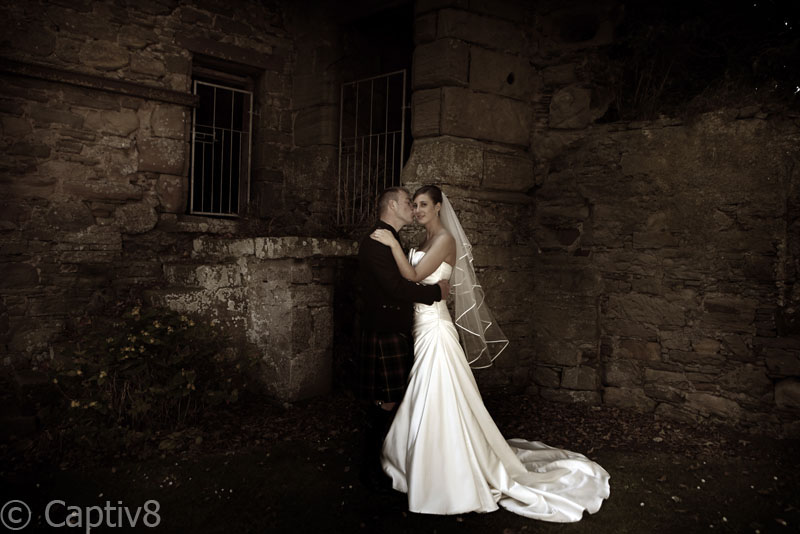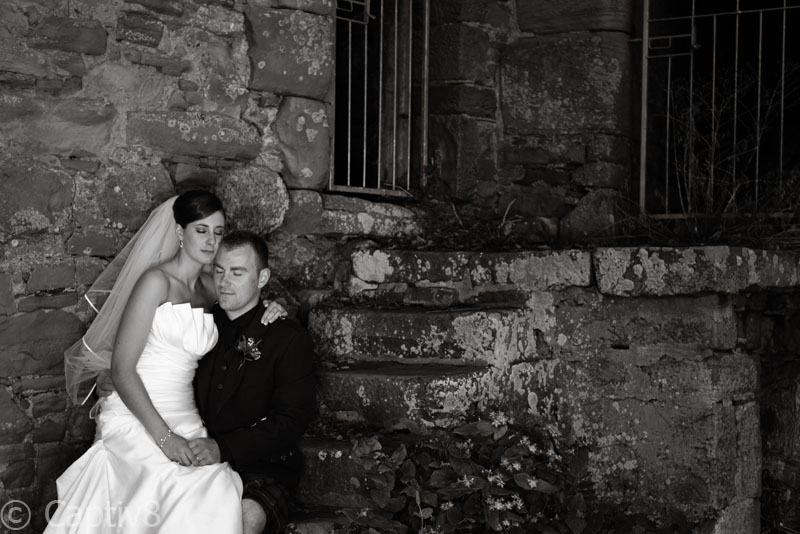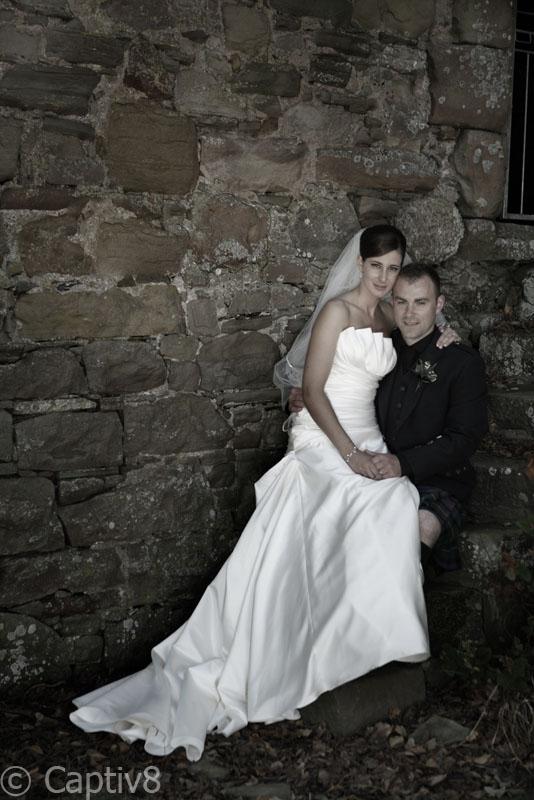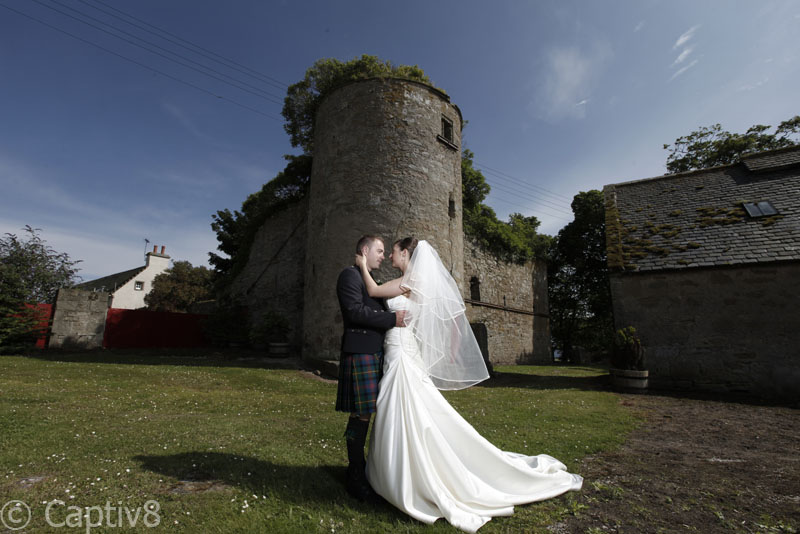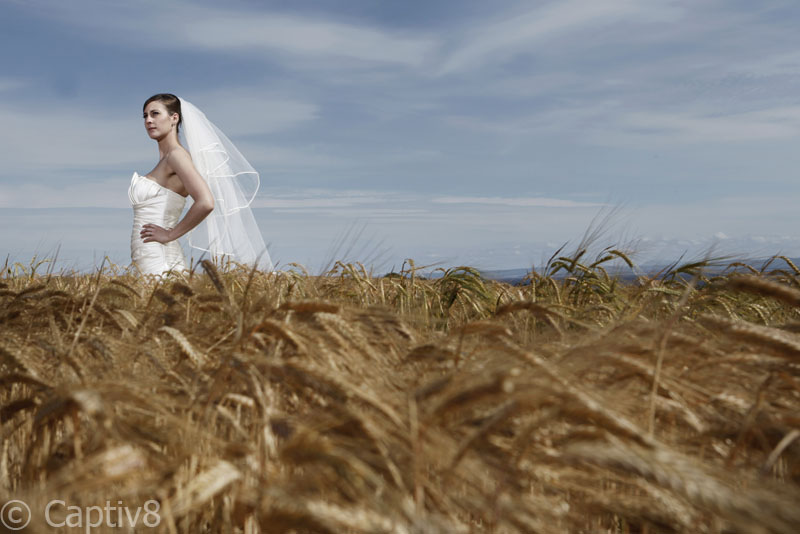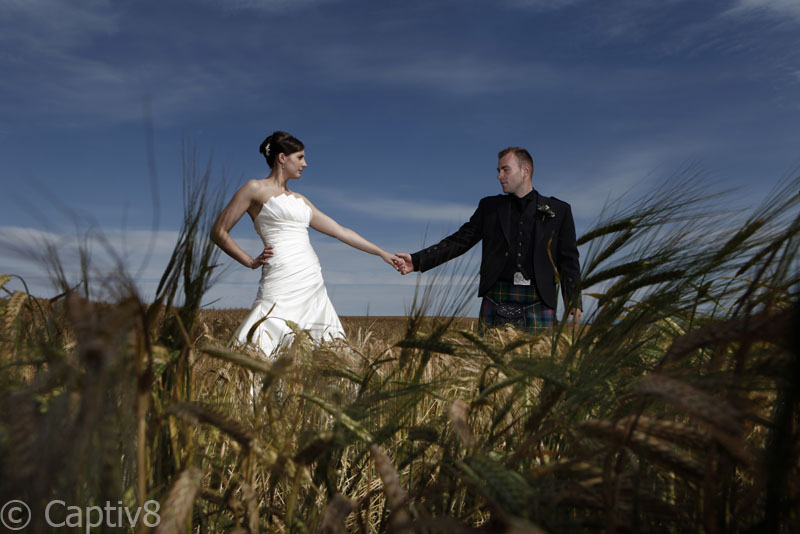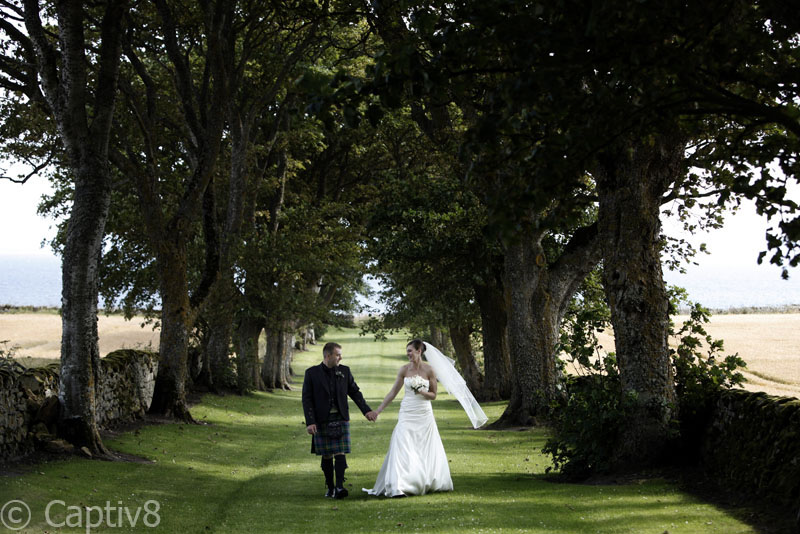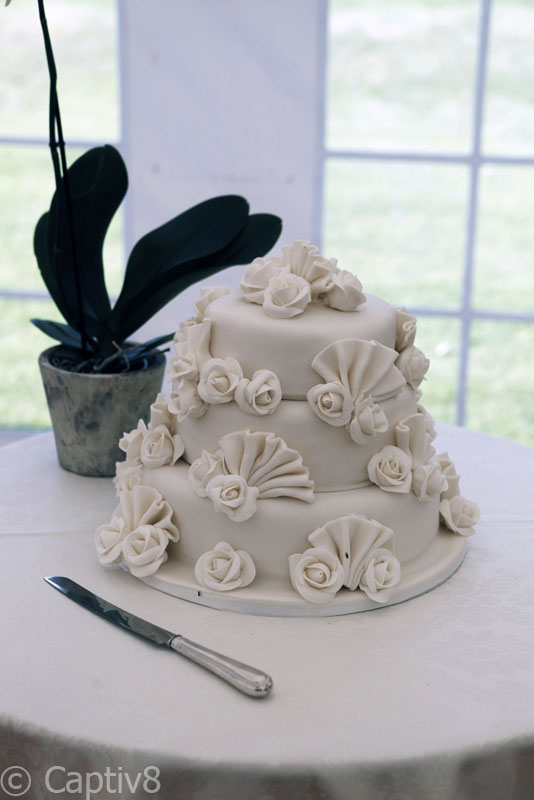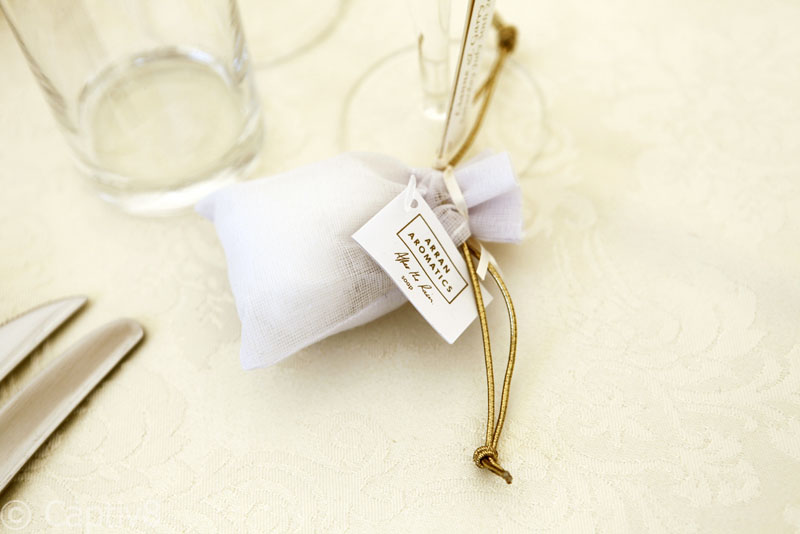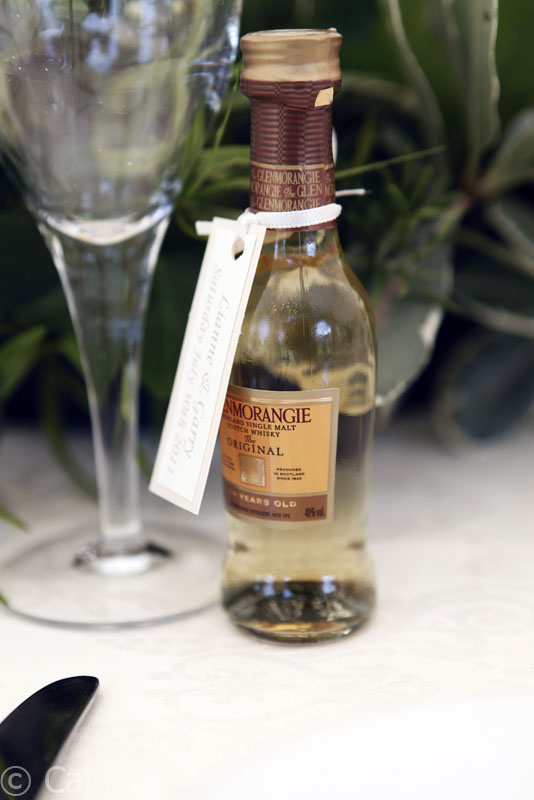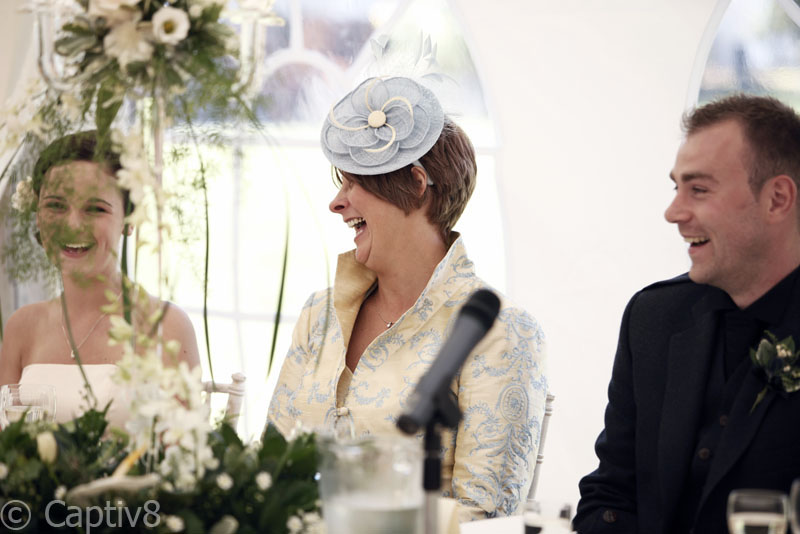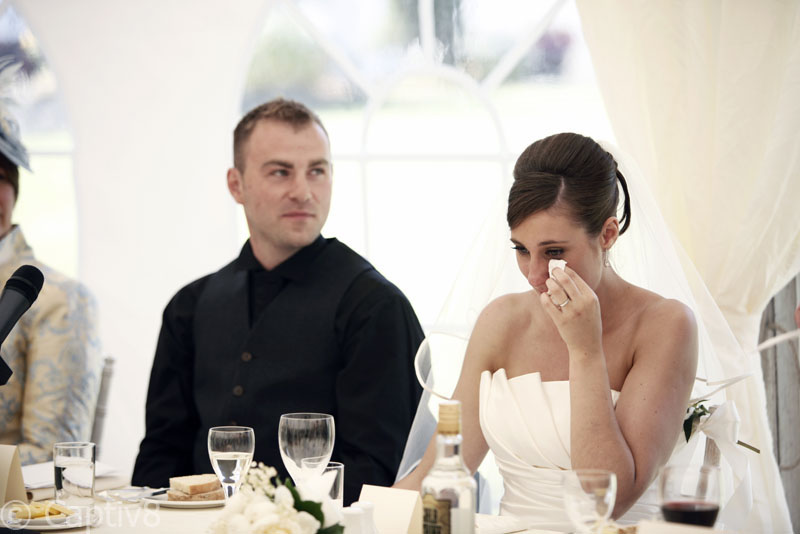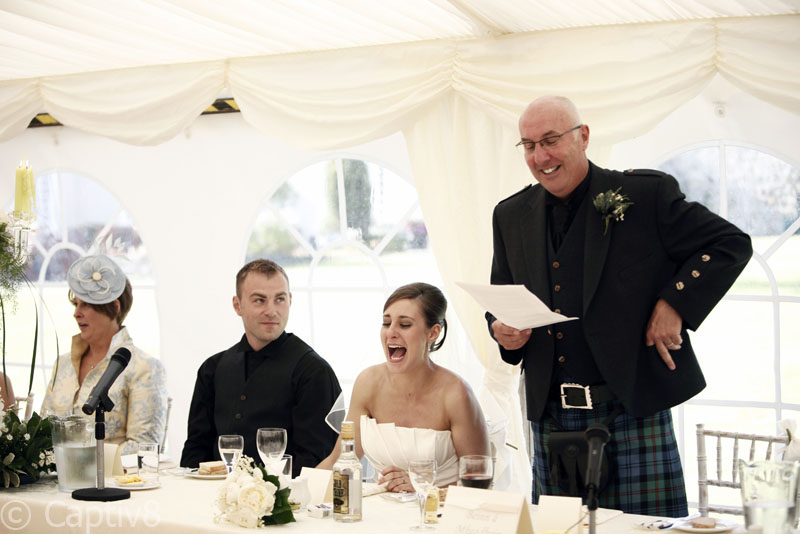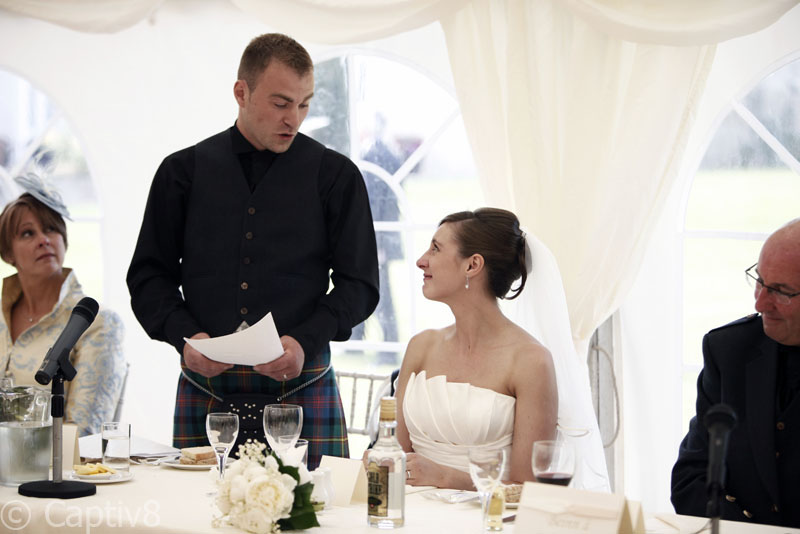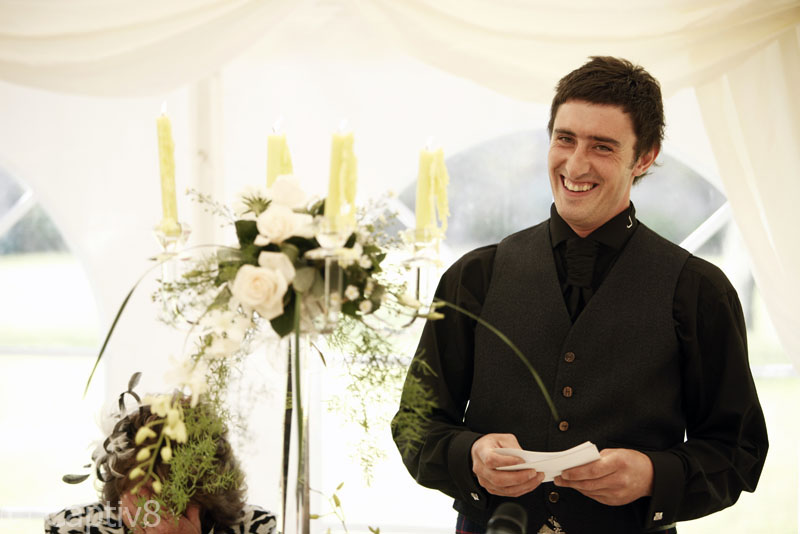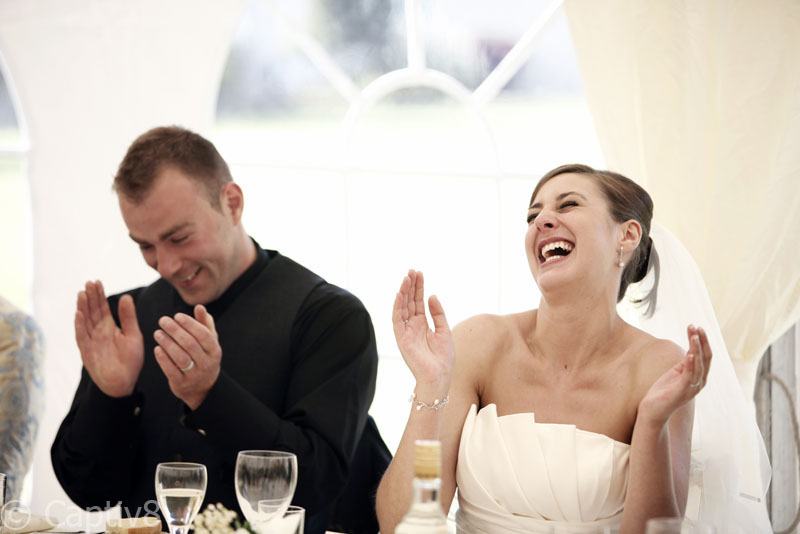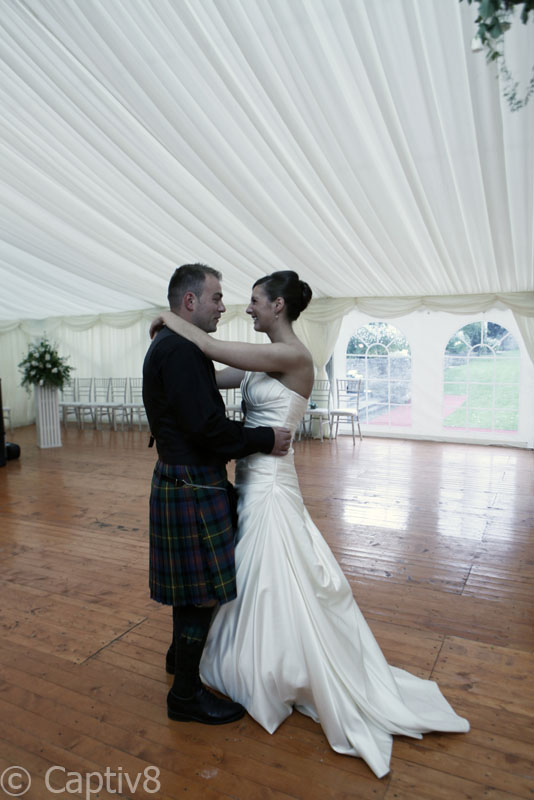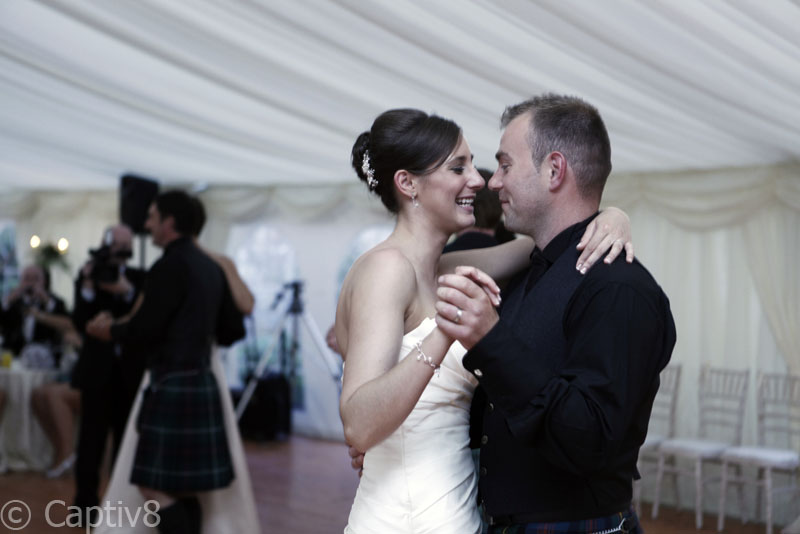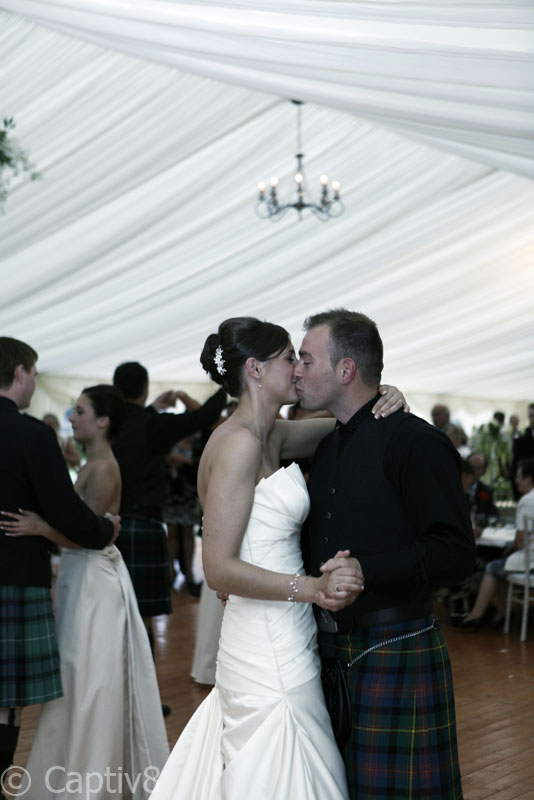 I travelled to Banchory in Aberdeenshire for this wedding. Julie Scott and Nick Morgan, who live in London, were married at St Ternans Episcopal Church. The day began at Julie's mum's house at Peterculter, where I turned up to a day of light drizzle and wind. We were very lucky though, as the weather completely changed over the next two hours, and by the time we went to the church it was bright sunshine, and I was moaning about it being too bright…..
The reception was at Raemoir House Hotel, so we went back there after the ceremony and shot some cool stuff around the grounds before going in for the meal, speeches and dance.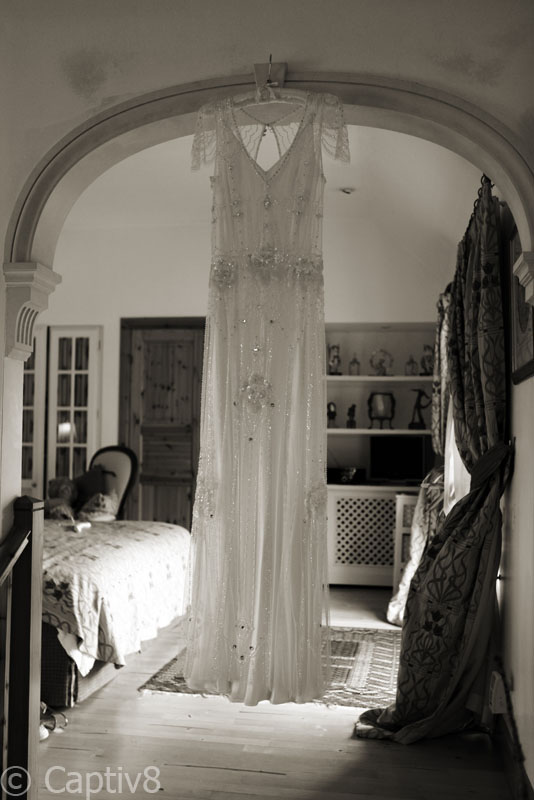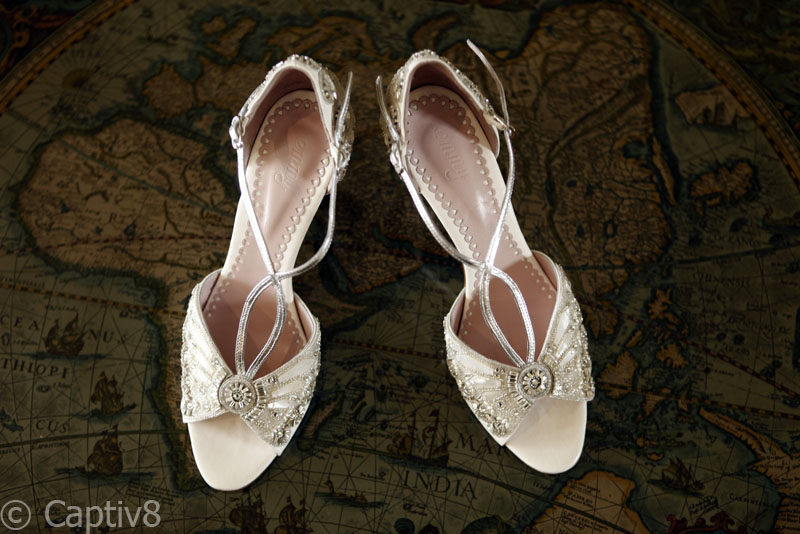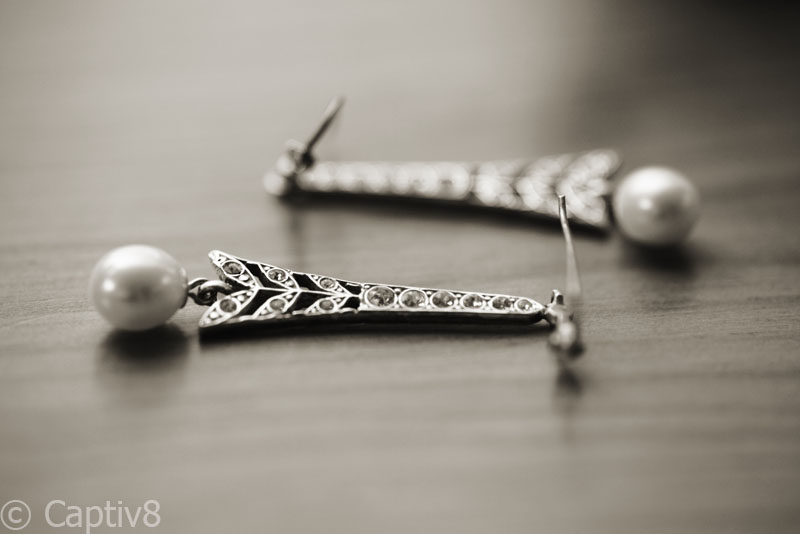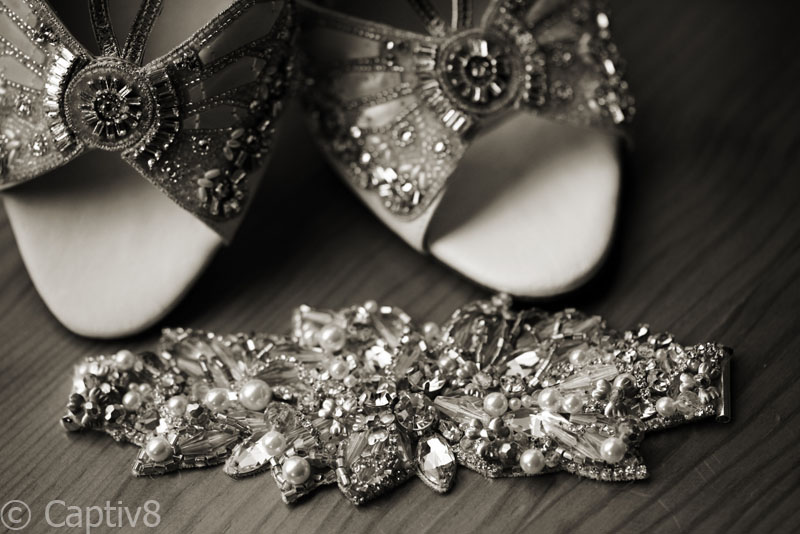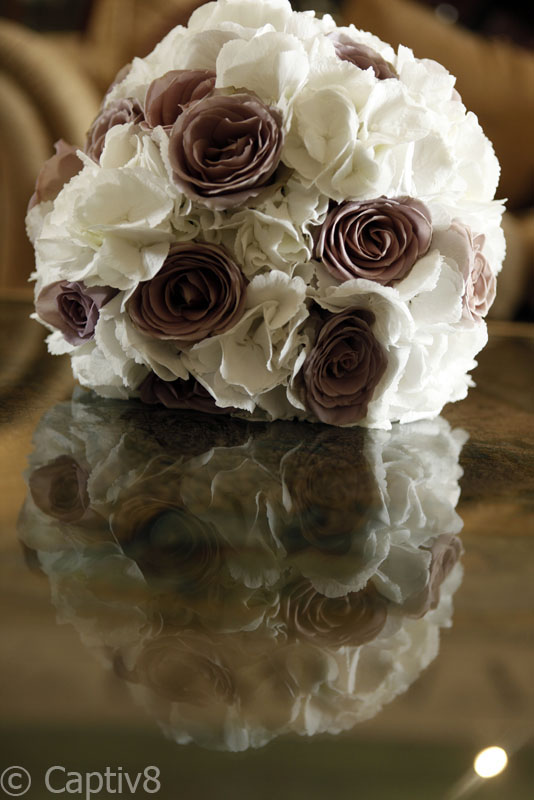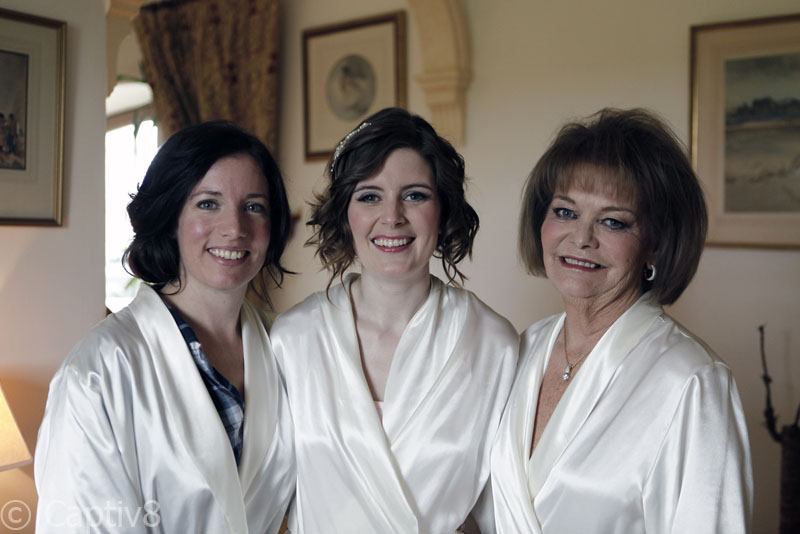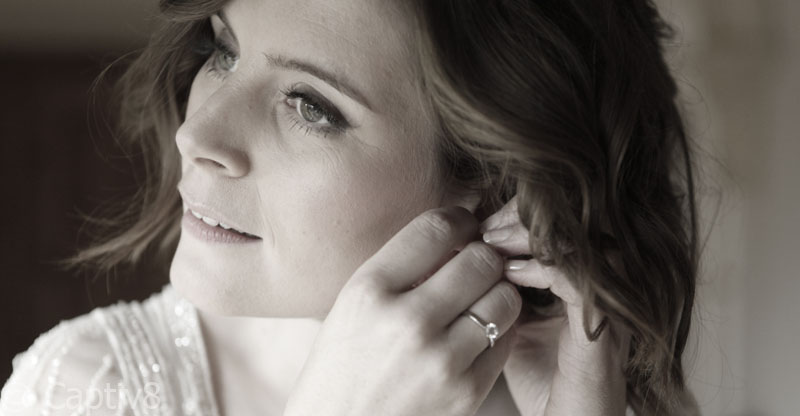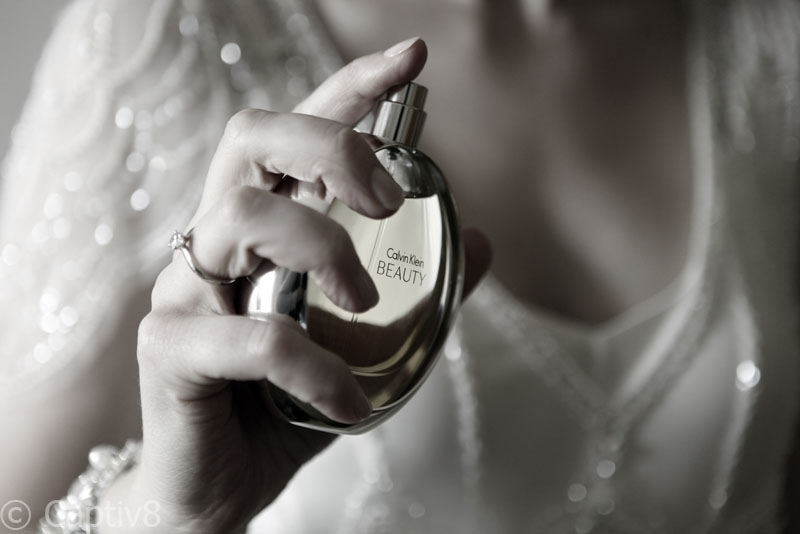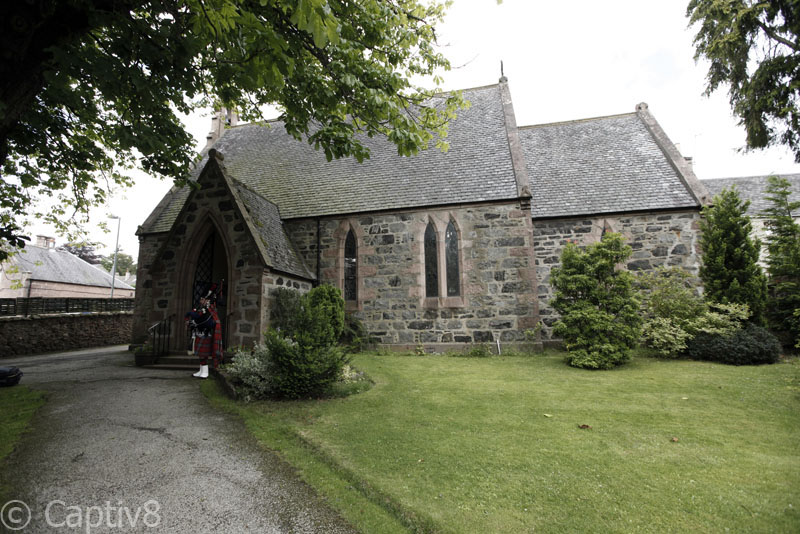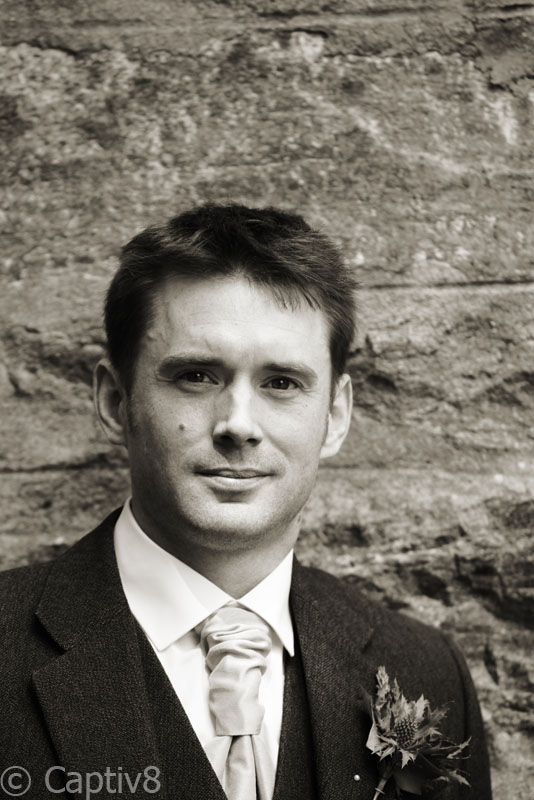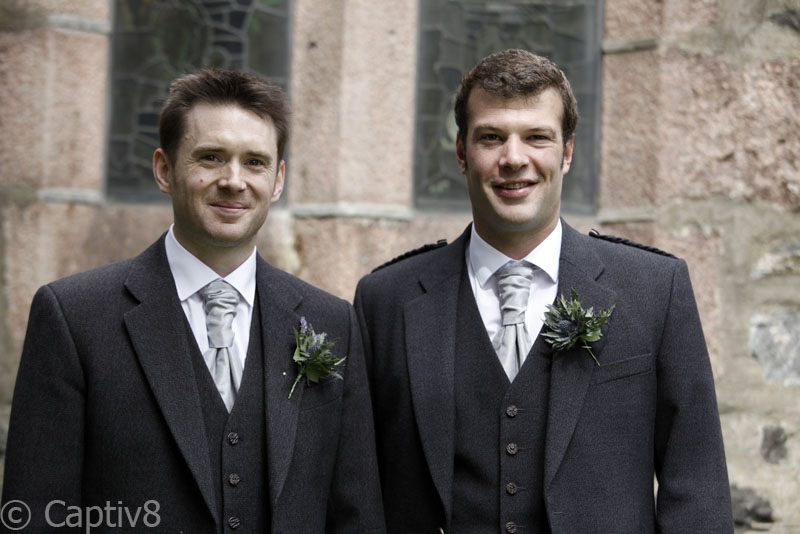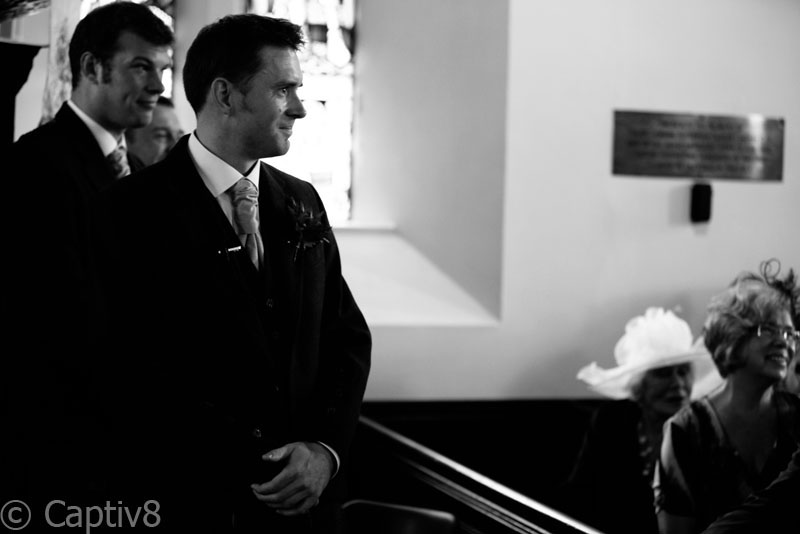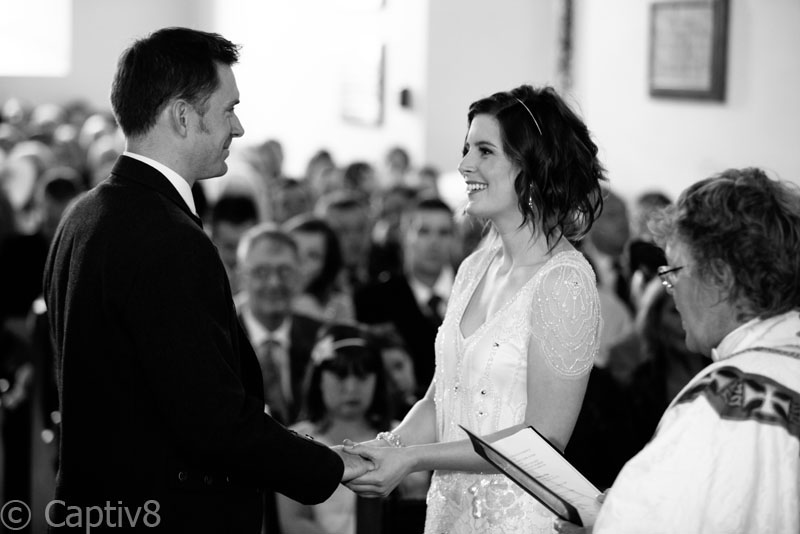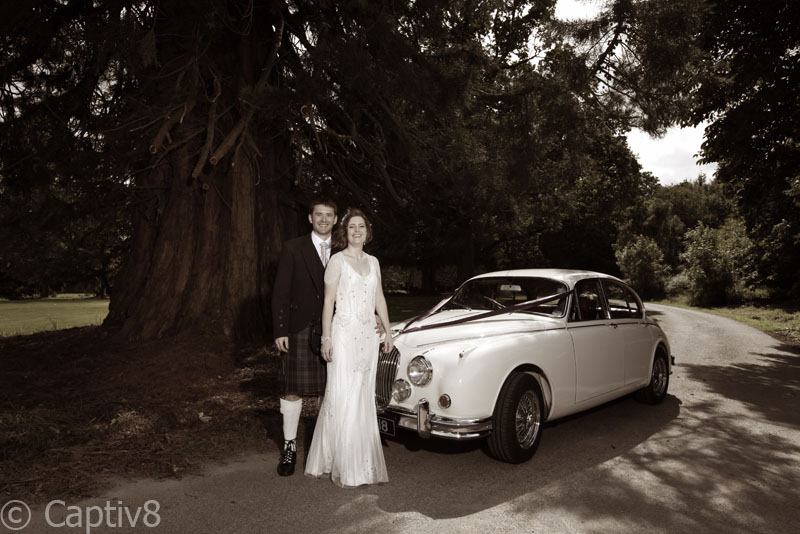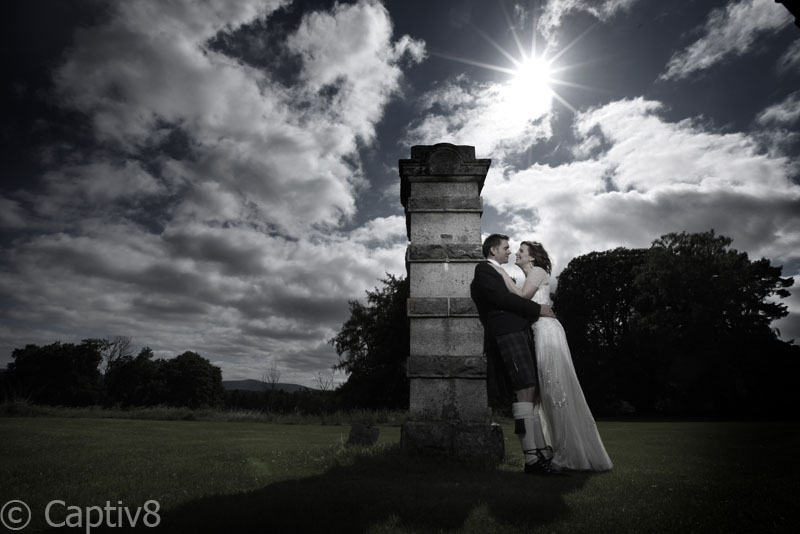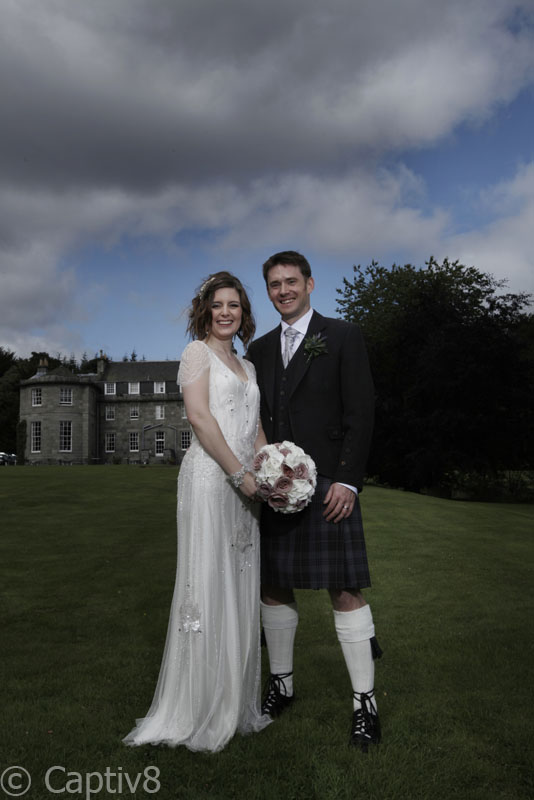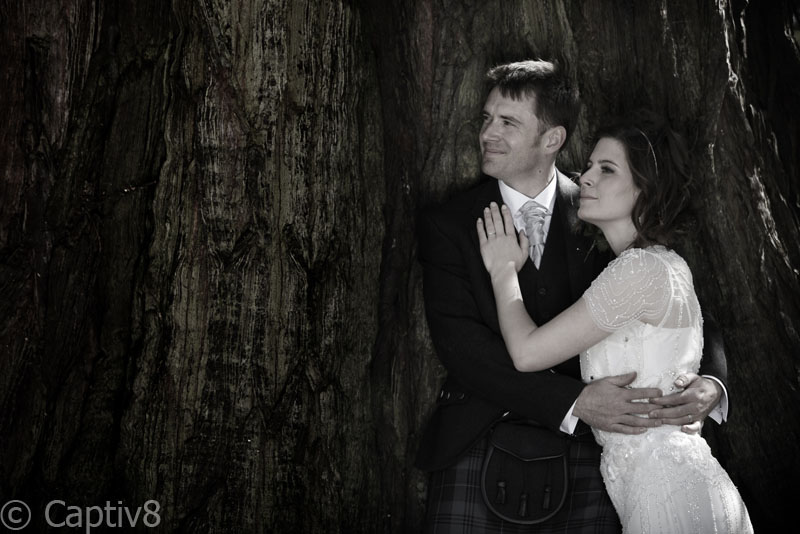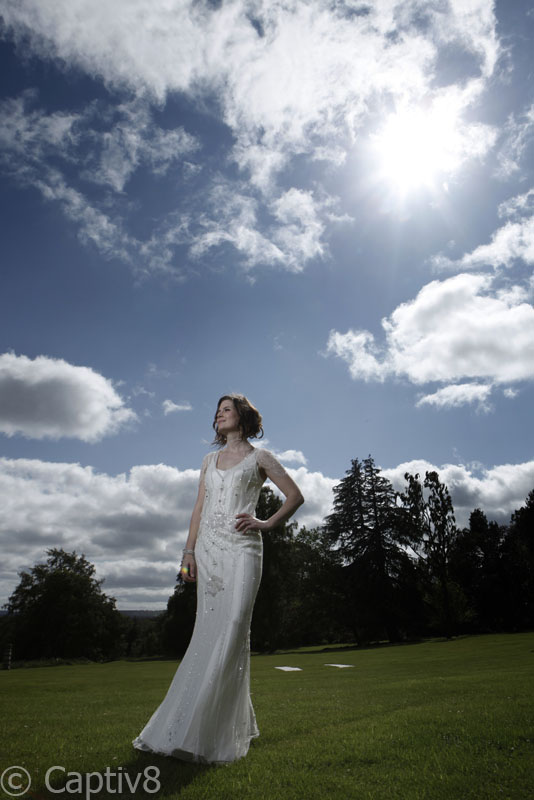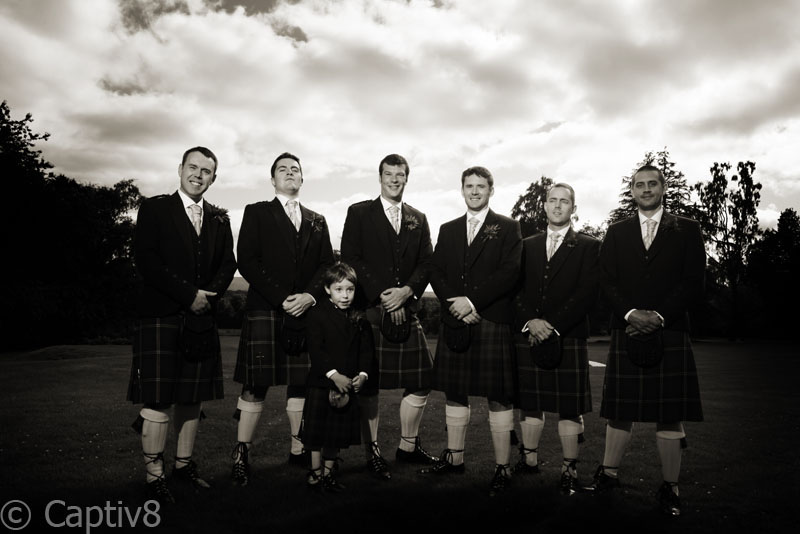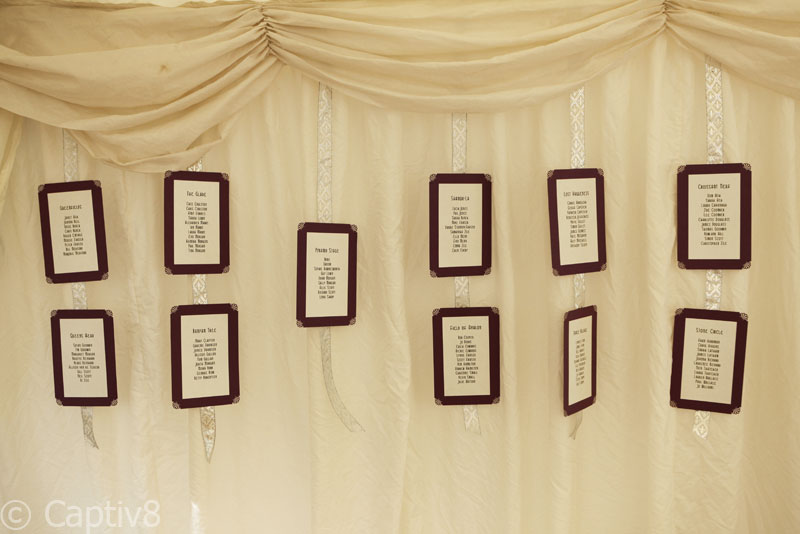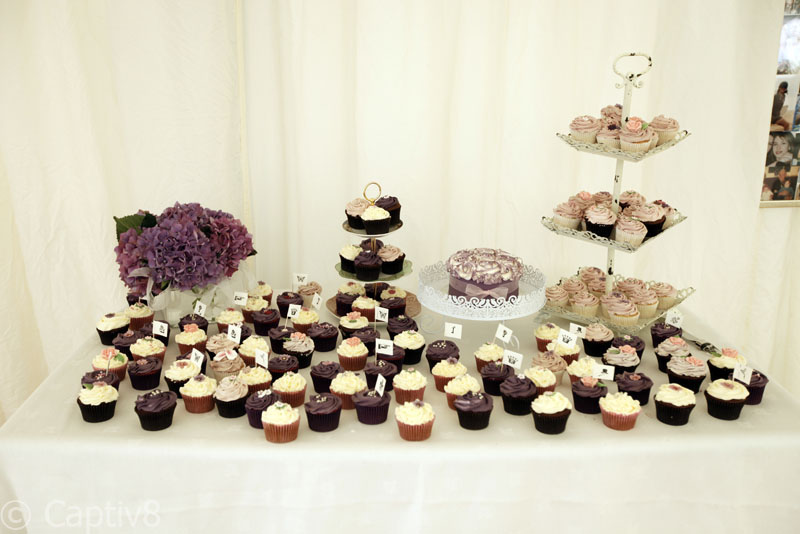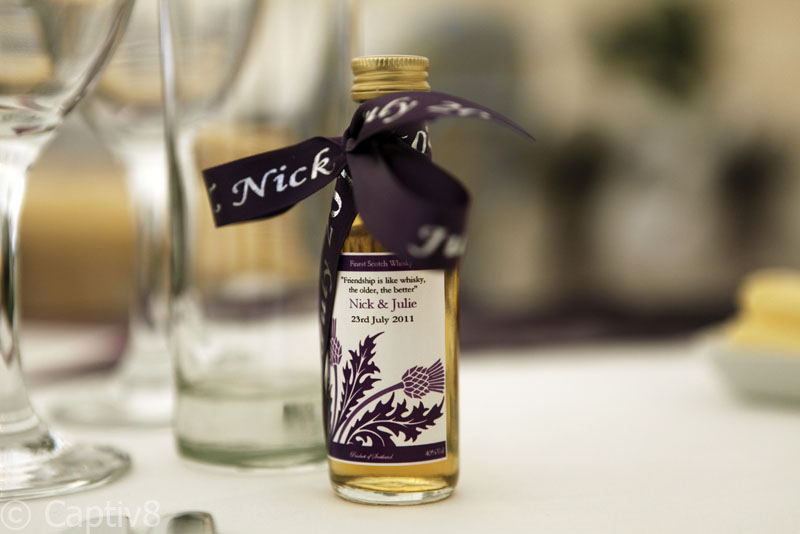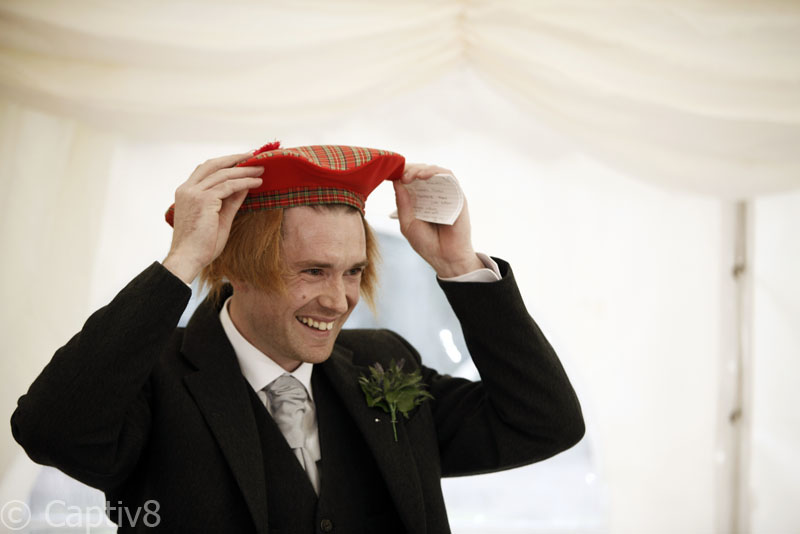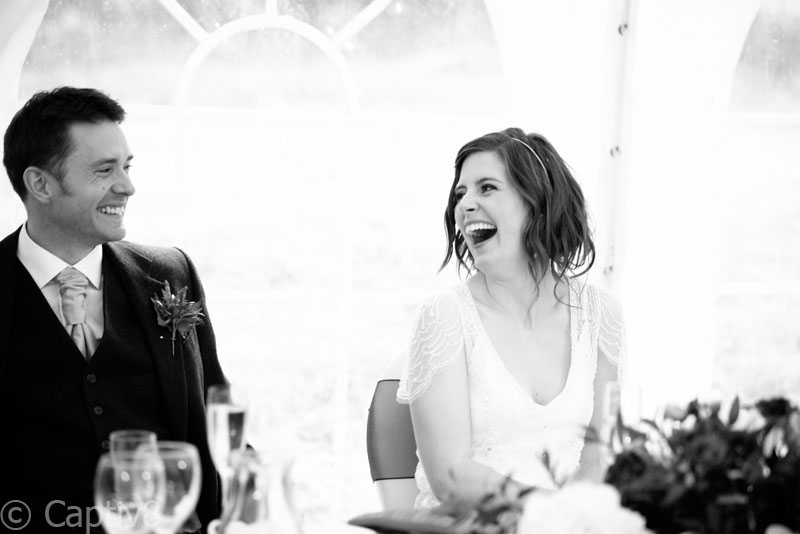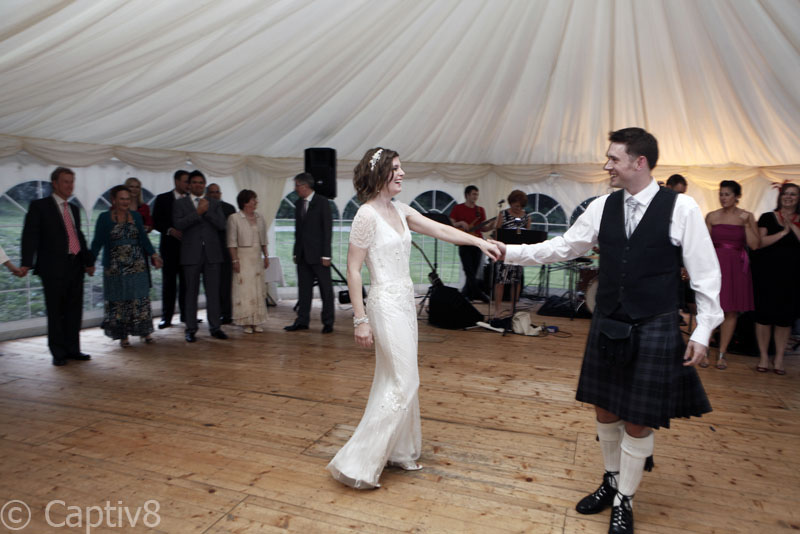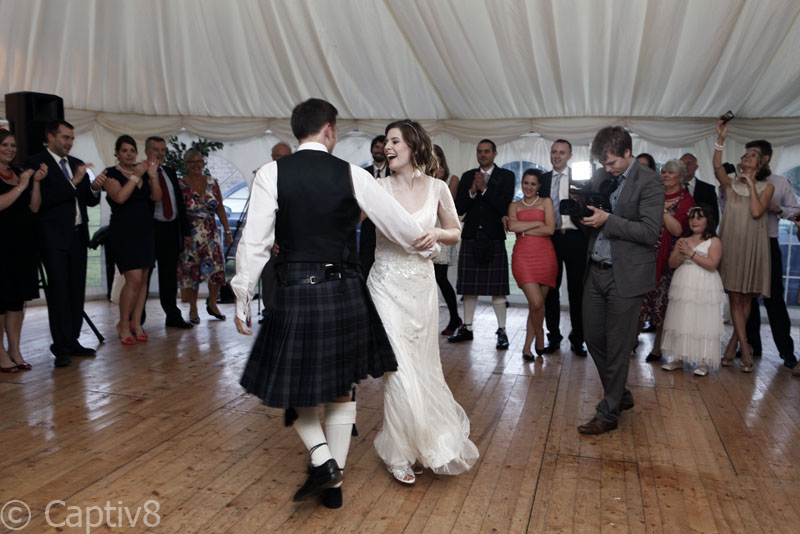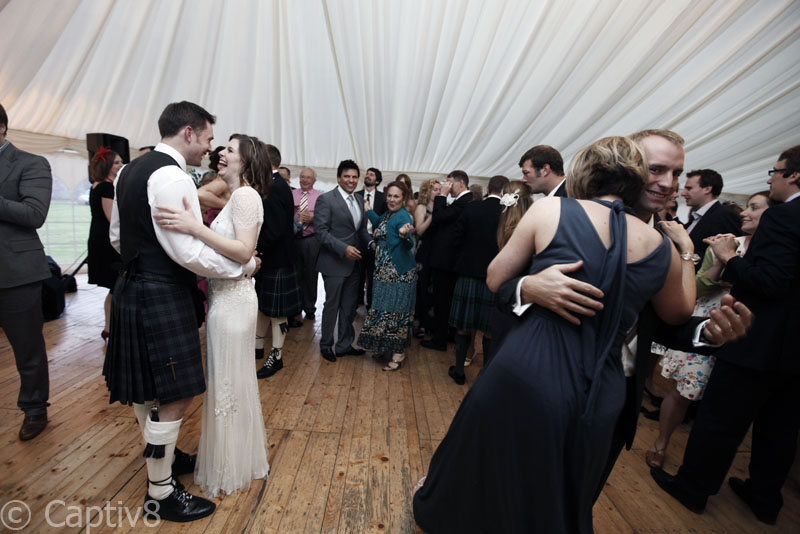 Back to Dunbeath Castle for the second time in a week. This time for the wedding of Shelly Mackay and ewan Taylor, from Helmsdale. It was a great day, which started at Shelly's parents house in Helmsdale, where all the girls were getting ready. The weather was great, just ideal conditions for photography.
The car was from Top Class Cars, and I enjoyed doing some shots of it with the castle in the background, and one of them has received a merit award from the Masters Photographers Association in their UK awards.
After the wedding the reception was back at the Portland Arms Hotel, Lybster