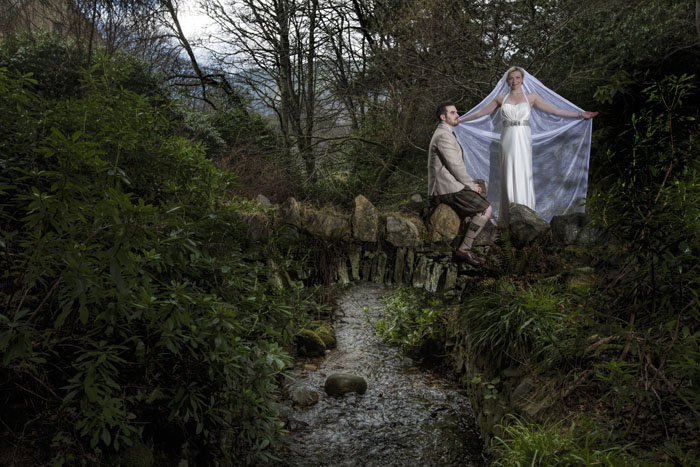 This is based on a feature I wrote for Photo Professional magazine in 2015
For this feature we decided to focus on shooting the couple portraits on a wedding day. It is one of the most important things to get right on the day, and I find these are the images which sell, and the ones they want big in their album. To sell more pages in the album, we need more of these, variety, and quality. So what can we do to guarantee success week in week out? Hopefully the following tips will help you think differently and also take some pressure off on the day.
1: Planning
On the day, do not turn up at a new venue not knowing what you're going to do. Typically I get 30 minutes with the bride and groom. That doesn't sound much, but good planning will mean you get the most out of that time. No wasting time thinking "Okay where will we go next" as it is all in your head already. Occasionally I will shoot a new venue and only see it for the first time on the day, if that is the case I make sure I am there an hour earlier than planned to get a shotlist compiled in my head. Take notes and make sure when you get your shooting time, you have it all planned out in the most time efficient way. If you want to do a lot of off camera flash work, do those locations first, then move indoors. It's amazing what you can achieve in a short time working like this. Here's a few snapshots I quickly took on my recce before this shoot.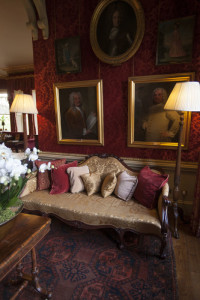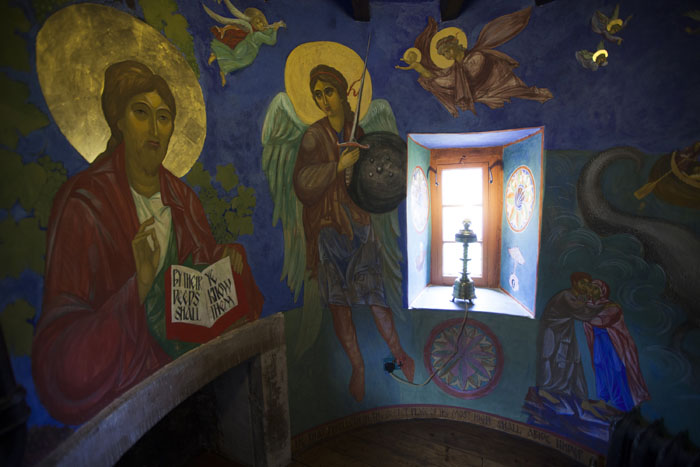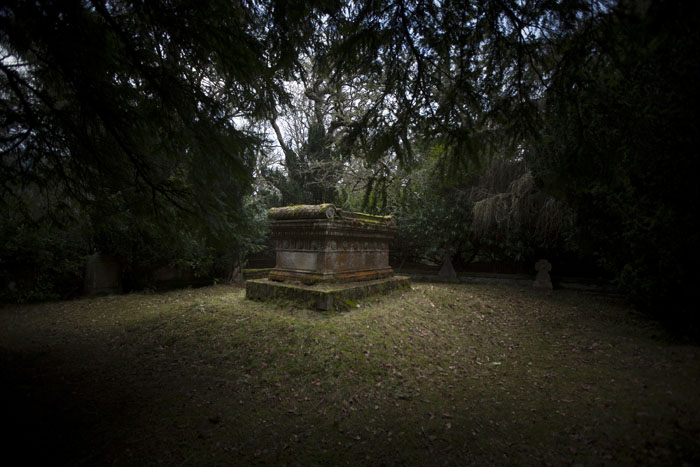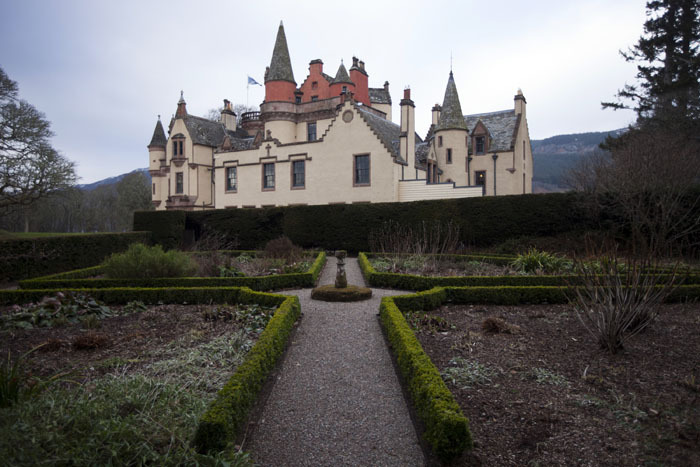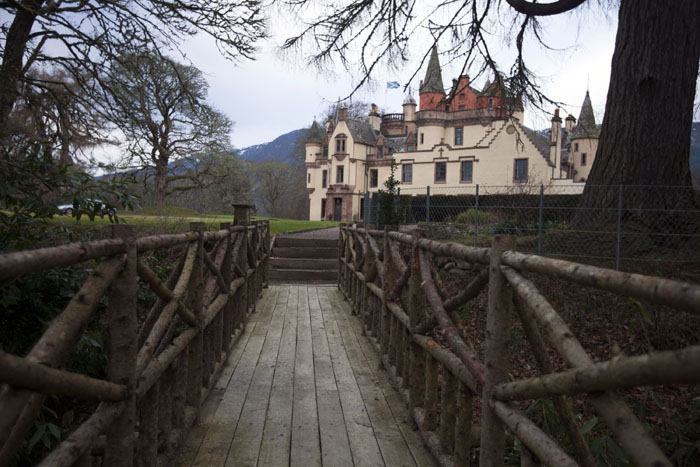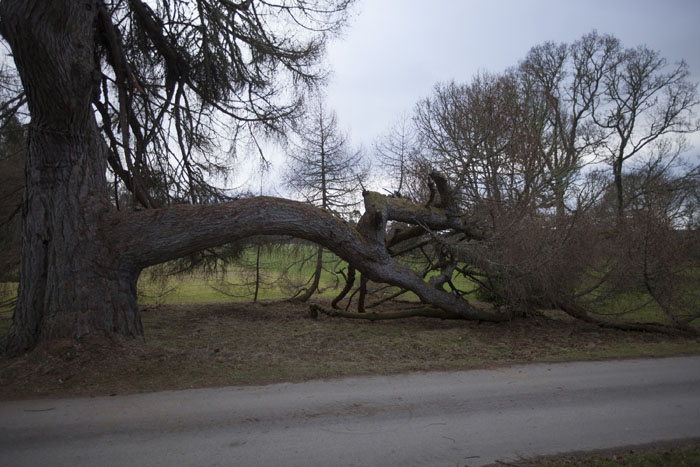 2: Interaction between couple.
Instead of the shoot being about interaction between the couple and you, make it all about the relationship between them. They will be more relaxed, the images will be more natural and I guarantee they will like the pictures of themselves more when they are not looking at the camera. I try to find the right location, set my light up if necessary, get the couple interacting, then I will just talk to them while I shoot. Get them laughing, get them looking in love, get them staring away from the camera, but it will be all about their relationship. You will quickly get to know the couple, and may already have a good idea from meeting previously, but I can usually tell which ones will appreciate my banter, and which just need a few words to get them looking the way I want.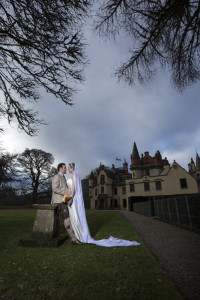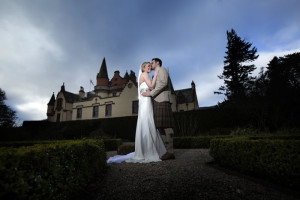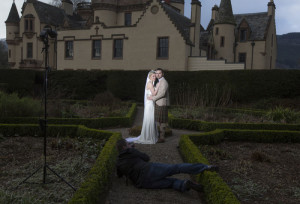 3: Mix it up. Available light on one camera, OCF on the other.
I always have two camera bodies hanging off me at weddings, loaded with different lenses. It is easy to have a 16-35 on one, and a 24-70 or similar on the other body, both set up the same, and both triggering OCF, but recently I have started having one camera set up to shoot available light. So set up, take some natural light shots, with or without reflector, and also have the OCF set up – this gives us a very varied set of images, with different focal lengths and different 'feel' to the images. This will also help us to design album pages with a view to selling more images. In these images I have shot with a 16-35mm with OCF on one body, the 85mm f1.8 on the other, to give two very different effects from the same pose.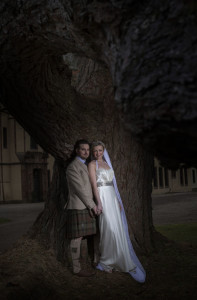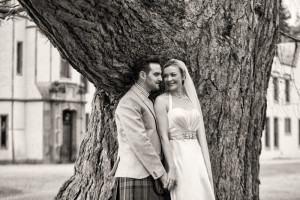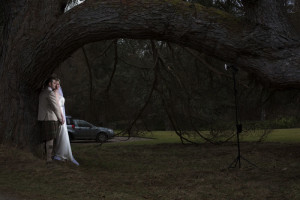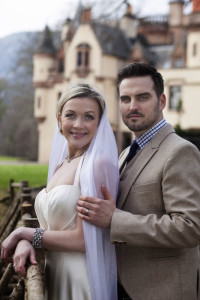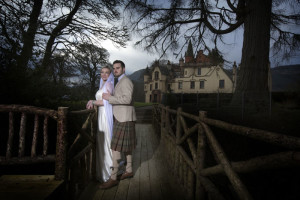 4: Mix Up Your Lighting
Don't get stuck in a rut of using the same style for all your shots at every wedding as you will get bored and lose the creative edge. Try using two flashes if you have an assistant handy. Use different lighting types for variety. Video light, and Ice light are two favourites of mine. Window light is always a favourite of mine as well, provided we have some daylight here!In these images I have used window light, and then a video light to do two very quick shots in the same room, all done in less than 5 minutes. In the prayer room upstairs we have used video light to combine with the tungsten lighting in the room. Although most of my signature shots are the OCF images, I like to introduce some variety on each and every wedding shoot.I've backlit the couple with a second flashgun in the outdoor images, to give a different effect.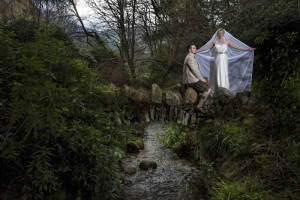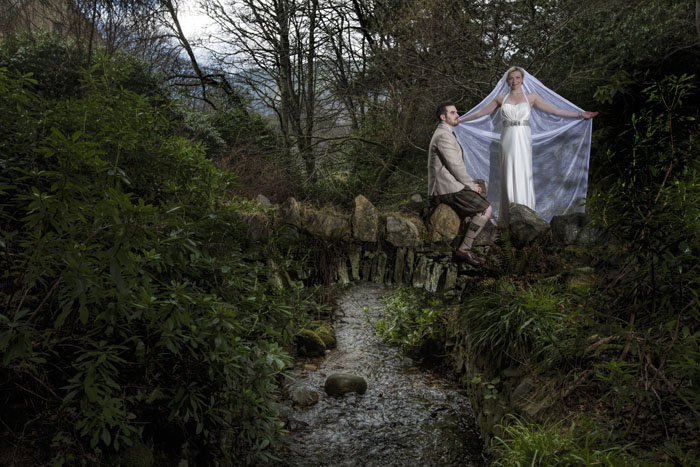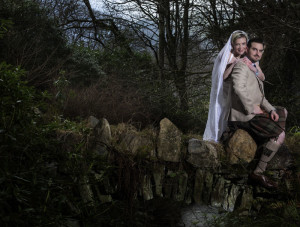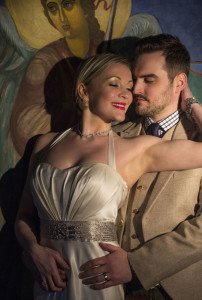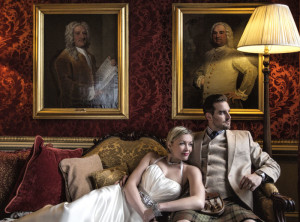 5: Think Outside The Box
Try to find some different angles. Different locations.Reflections.
Get the safe shots in the bag then give yourself ten minutes to shoot images for yourself, creative stuff. I find this very refreshing. Look at lighting them differently. I always aim to take one image on the day which is experimental and for me. Nine times out of ten the couple will love it too. You might not immediately think of using places like burial grounds for wedding photography, but for some of these we used the old place at Aldourie as an interesting backdrop for a few portraits. The first shot here was taken just using a small glass topped coffee table about half a metre in diameter, but in the image it appears to be a huge reflective surface. In the prayer room, I included the religious icons on the wall to add some real interest and a story to the image.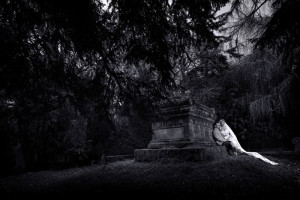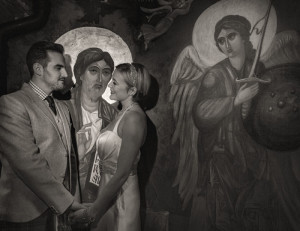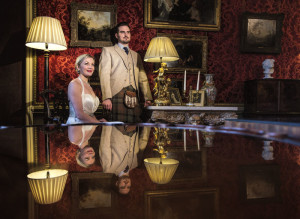 Please follow and like us: