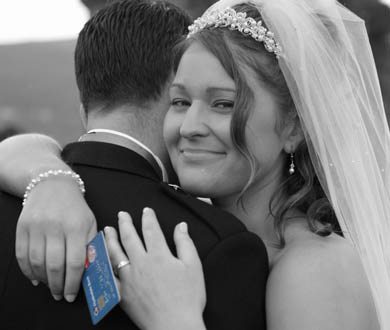 We have a set price list, but we pride ourselves that we can usually come up with a custom package to suit most budgets. Your wedding photography is an investment and will live on for generations, and long after everything else has become some distant memory your album will be there to keep it all fresh in your mind. Our packages generally range from £1200 upwards but we are happy to discuss your exact needs before giving you a quote, as everyone has different requirements. Our average packages tend to be £1500-£2000.  We can cater for budgets from £1000 subject to availability and offer good deals for non weekend weddings. Credit terms available on most packages and products. Ask for details!
We can put a package together no matter how big or small your wedding is! From 2 people to 500. We are happy to discuss in detail over the phone or by email. Please get in touch if you need a quotation.
We also now offer the services of associate photographers who will cover weddings at a lower budget range, but maintaining the quality and service expected from the  brand.