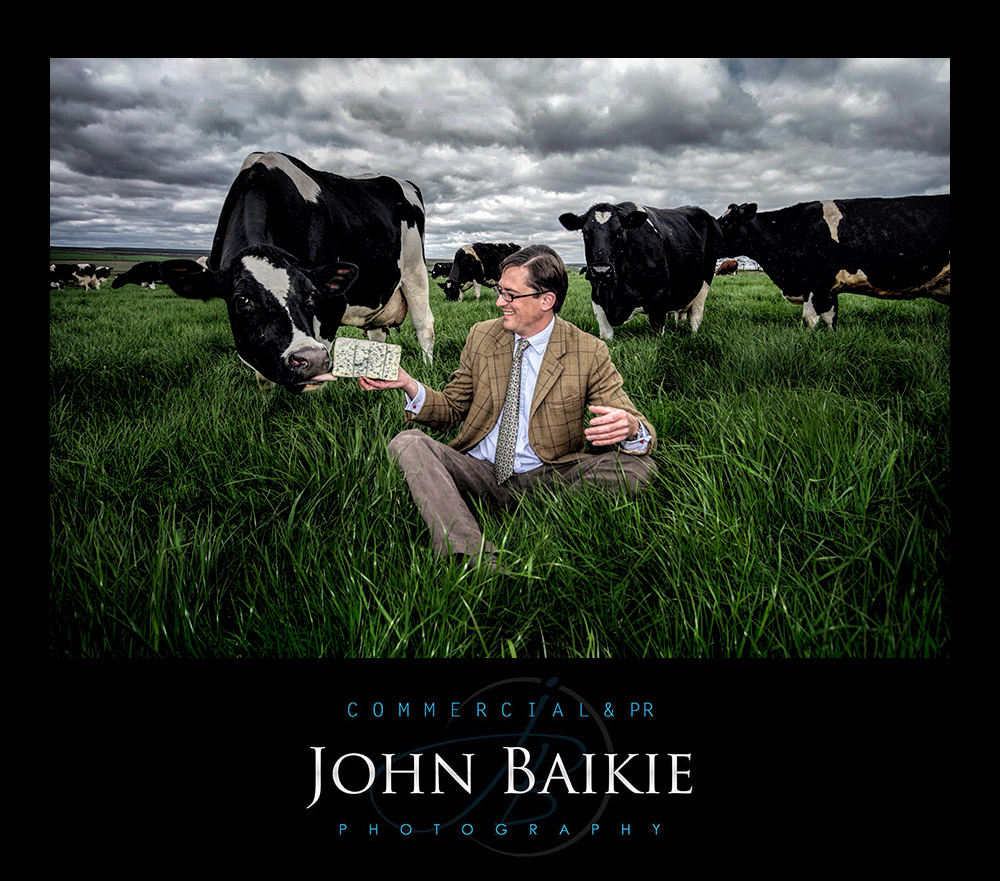 This is one of my all time favourite images. It was shot for the Mey Selections brand at Westerseat Farm, Wick.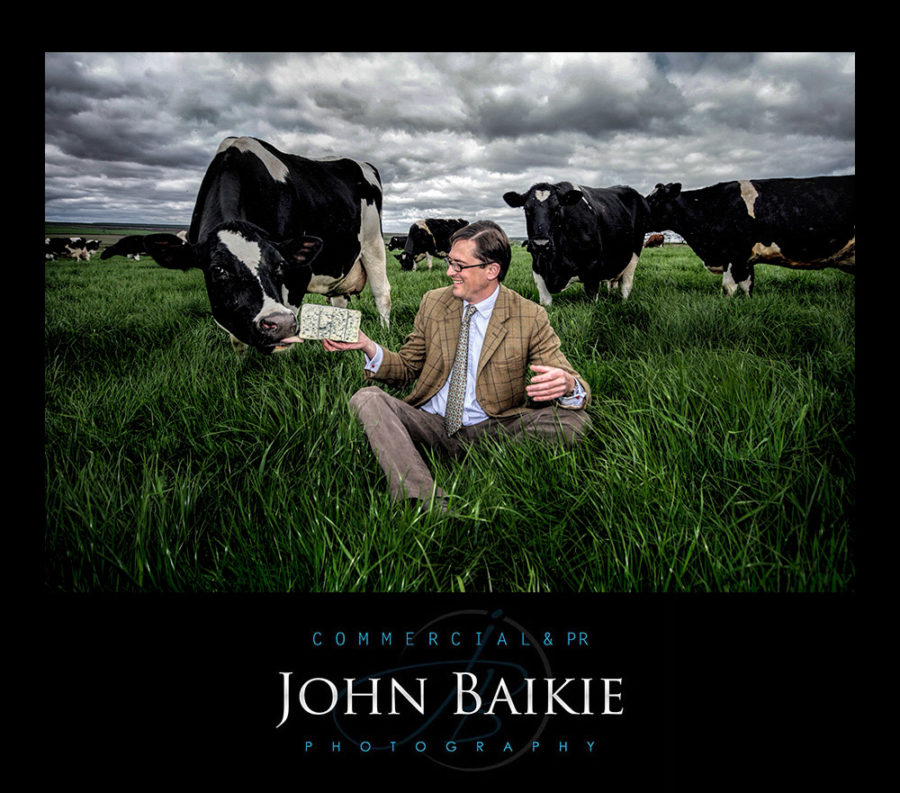 The brief was to photograph Rory Stone of Highland Fine Cheeses in Tain, in a way that showed more of the background to the process, and the natural source of the products. The 'made in the Highlands' feeling.
We decided to go to Westerseat, a dairy farm outside Wick, where the main ingredient came from. We needed to come up with an idea though, and shooting inside the dairy seemed to be unlikely to work. We decided to get out into the lush green fields, and try to get some of the dairy cows in the shot.
As most people will know, I like to add an element of difficulty to my shoots, so rather than have Rory stand, I asked him to sit in the grass, taking care to pick a clean area where the cows hadn't been that morning. I got him in position, and the cows, being naturally nosy, started to move closer. I'm not sure how safe Rory was feeling at this stage, but I had my QFlash set up, and was ready to go. I got Rory to hold the cheese up and look at it, and realised the cattle were coming much closer, albeit slowly, and inquisitively….. I waited a few seconds and this one got in real close. Perfect, I thought, but oh no, the cow hadn't finished and thought to herself "this is my time". She came forward and gave the official suppliers seal of approval to the finished product, by tasting the cheese. I knew right away we had 'the' shot, and there was no point messing about taking loads of other images.
It was just another image, where everything just came together. A vague plan, and the ability to adapt to the situation, see what was happening, and get the shot.
Technical data for those interested:
Canon 30D, 10-20mm sigma lens. ISO 400, 1/1000s @f5
Lit by Quantum Flash.
Please follow and like us: