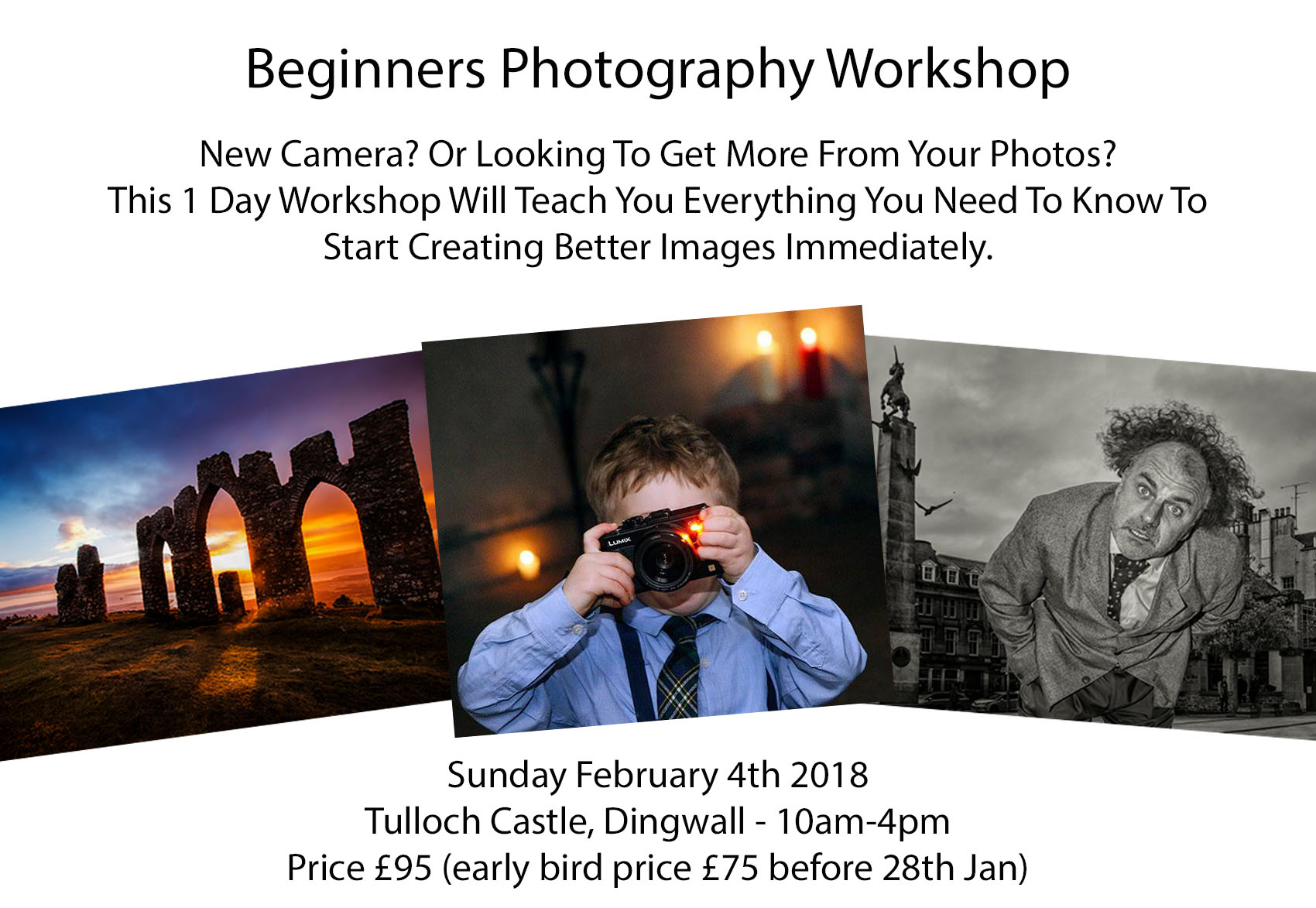 Okay guys, I had a lot of interest in running some courses again, so here we have the first one, a beginners workshop at Tulloch Castle, Dingwall, on Sunday February 4th. I will be teaching the basics and getting everyone up to speed with their camera. We'll cover a lot in the day, and you will leave with all the skills you need to start getting creative with that camera.
Understanding exposure, composition, lighting, and much, much more. You will have an opportunity to shoot on the day and find out how to get the best from your images.
To book, for an early bird rate of only £75, click the paypal button below or go to http://www.captiv8.uk.com/training
Please share this link with your photography buddies on social media as well! Thank you!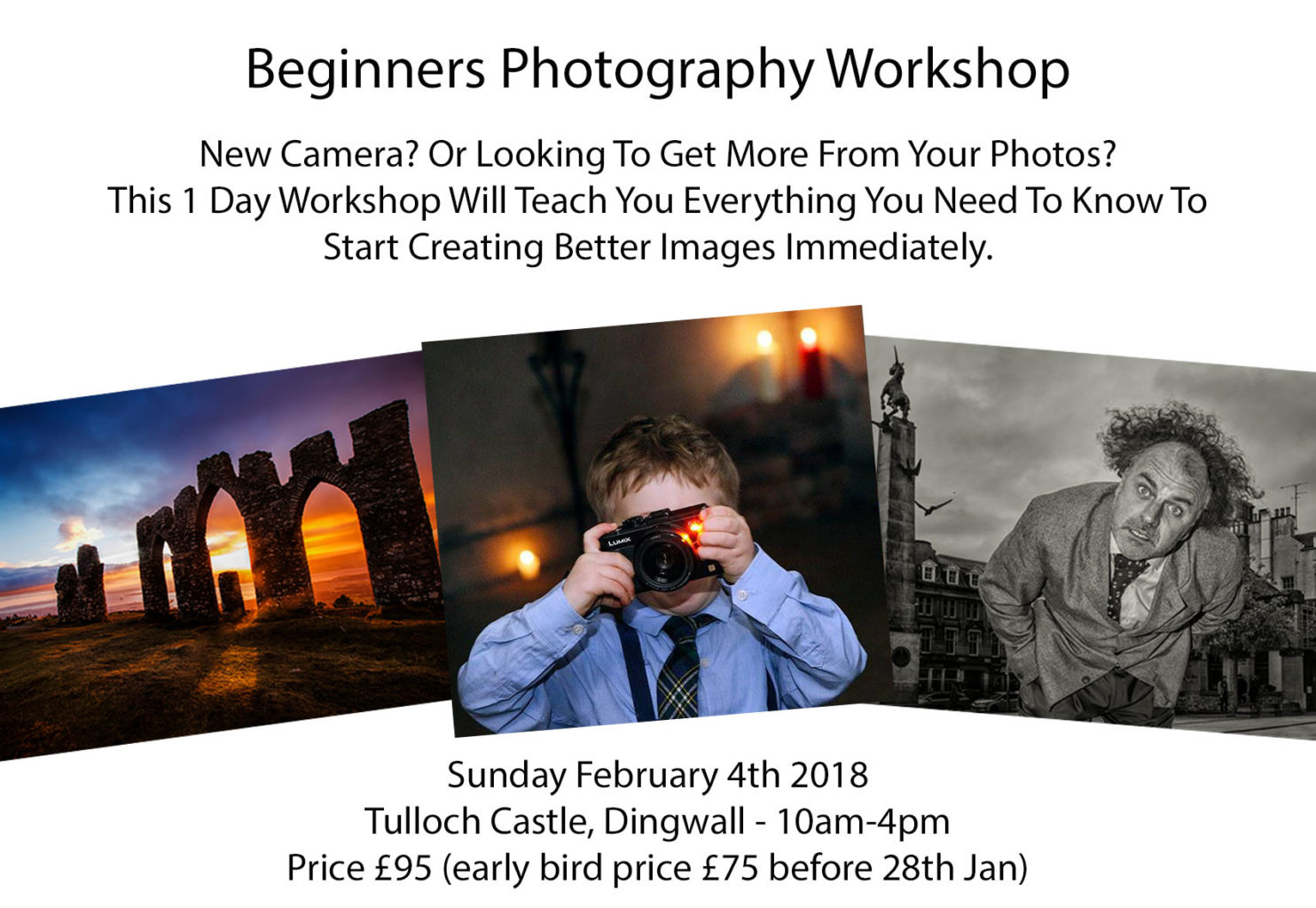 Please follow and like us: