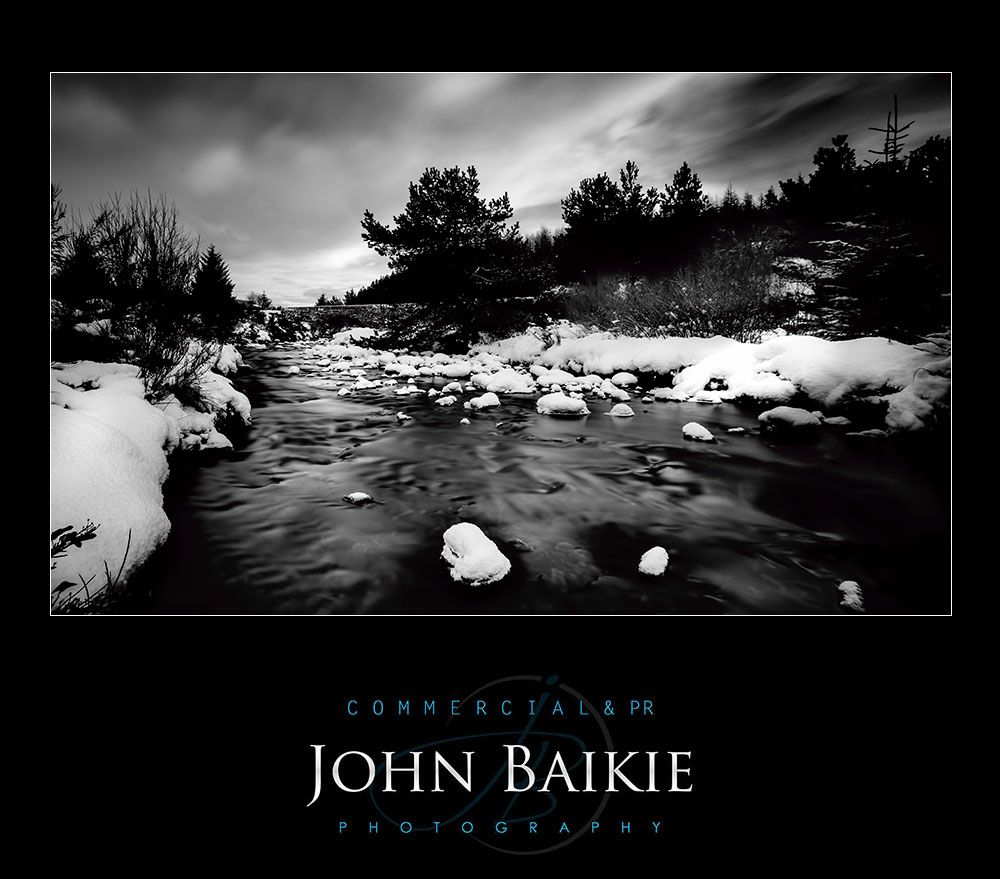 So I thought I would take advantage of the lovely winter weather we have had – no, I mean it, I love the snow. I never seem to have found much time in recent years too get out and shoot landscapes, and the snow hasn't beenn that great either. So, this prolonged cold snap, along with some lovely light has made me want to get out and about again. So I have to say, I  went up Fyrish (previous post) a couple of times, but fancied a change on Friday, so headed up past Ardross looking for light and random locations to shoot. I soon spotted a familiar wee bridge and pulled over. There was a river running under it, and I fancied trying some long exposures to try to blur the movement of the water.
So, true to form, I walked through knee deep snow, not far, but an effort, only to realise, once I got set up, that there were no memory cards in my camera – rookie error! So, after trekking back and forth to my car, already cold and wet, I eventually got set up. Then, just as I was about to start shooting, it was if someone drew a curtain. The sun just vanished behind a grey sky, and the snow started, quite suddenly, and quite heavy. I perssevered for a bit before having to abandon. I only took about 8 images, and out of that there was 1 I was happy with. There may be another one or two worth looking at later but this was the fave.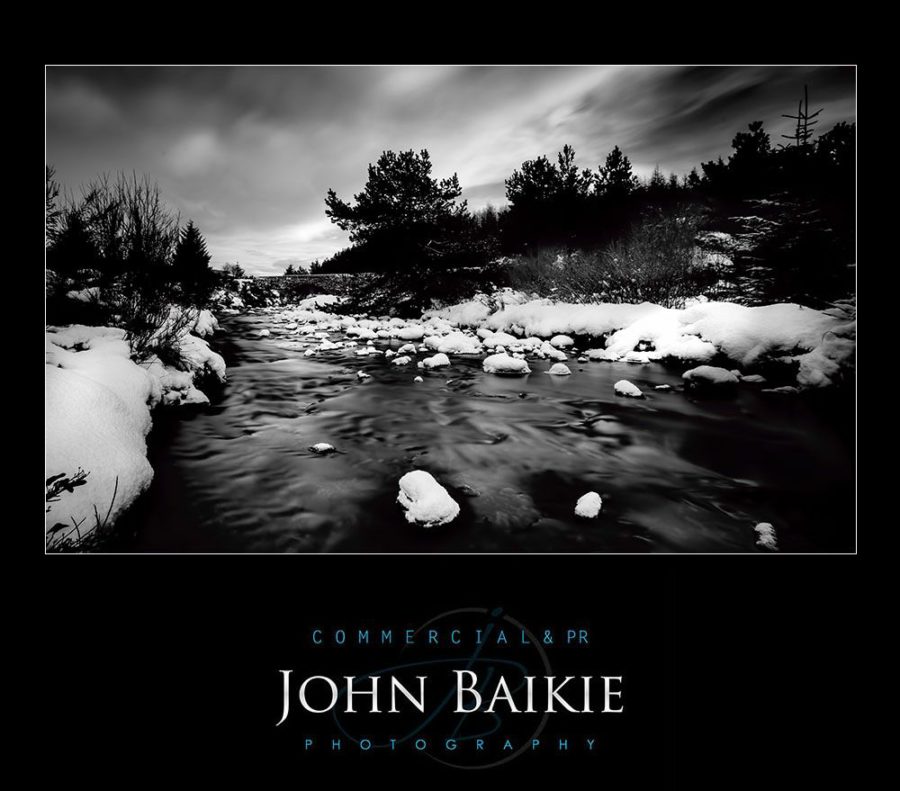 So, the next day, the sun was shining, not a cloud in the sky, so JB decided to have another go. The hills across from me beyond Dingall, Ben Wyvis etc, looked amazing. I set off up past Dingwall, to a spot I had visited before but hadn't really got 'the picture'. So as I arrived, my first problem was parking, as one thing I discovered the day before, was that my Nissan Juke, is quite shit in snow, particularly from a standing start. I managed to eventually get it turned and facing down the road for easy escape. little did I know what a hurry I would be in to get away…..
The snow was deep but there was a track to follow, down to a big burn which flowed through the area. I wanted to have another go at a long exposure in the snowy conditions. Anyway I took some regular shots, with the circular polarising filter on my 16-35mm lens.
I eventually made it down to the water. It's quite a tricky spot to get low enough to capture some foreground detail, the water, and the distant hills. I got a few images I ws happy with, but decided to investigate further. The sky was so clear, and I knew this was going to be the perfect sunset. I was excited. The only thing that could top the beautiful scene, was the colours of the sky as a the sun went down. I thought I would need another hour or so to capture what I wanted, so decided to explore and find the correct angle and image which would work. This extra bit of time was to prove to have unfortunate consequences.
I had posted a video the day before, thinking I was hilarious, perched on a rock on the river, talking about being crazy, and what if I never made it back. Oh the irony, 24 hours later. I got myself into position, took a couple of shots, but felt I needed to be lower. I saw the perfect spot. At the waters edge. I picked up my tripod/camera and went down – you can see me disappearing stage left in the video below. If you listen carefully you can hear the next part, as I stood on what I thought was a grassy bank, but which proved to be grass overhanging onto ice. As I stood on it, there was a slow motion few seconds, where I could see what was happening, as well as hearing the ice crack under my feet.
I vividly remember Christina Lauder's comment on yesterday's video of "I couldn't do that becuase I would be too worried about my camera", and luckily having it on a tripod meant, as I was holding the legs, it was suspended high enough, as I sank up to my waist in the icy, freezing cold water. I can remember the shock as the cold hit me, and if you listen carefully in the video you can experience it with me…. Luckily for me the water wasn't deep or in any kind of fast flow, so it was just a case of freezing cold. I quickly realised that I couldn't even take a selfie as my phone was in my trouser pocket and on inspection, was actually officially in a coma.
My pockets were pouring with water and I was scooping ice and snow out of them. I needed to get back to my car quick, and set off. No effing sunset for me. I actually spotted a couple of nice images on the way back and stopped to take a few more frames, which I am glad I did as they were my favourites from my expedition. This was my favourite.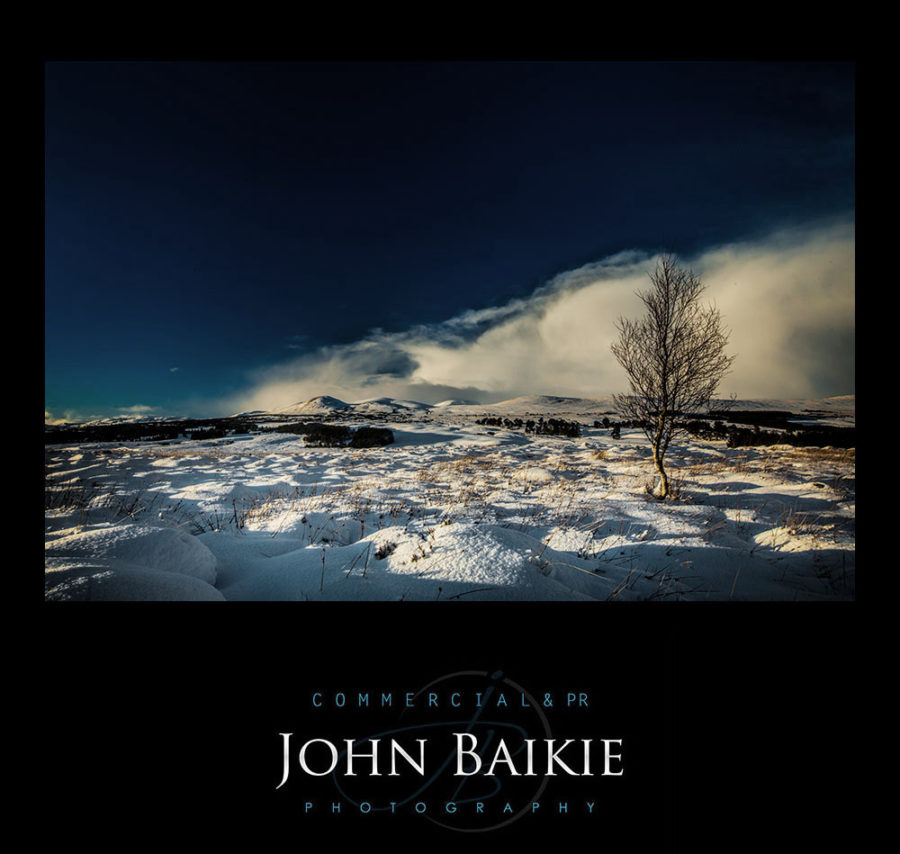 As I approached the car, my next dilemma suddenly hit me. How the hell was I going to sit in my car like this? I wasn't just wet, I was drenched. Oh well, I had my trainers, so quickly removed my socks and boots and slipped the trainers on. I turned my jacked inside out and put that on my seat to protect it, and then slipped my trousers down to my ankles, and could only hope I wouldn't get stopped by the police in the next half hour. I certainly didn't want a repeat of that night in 2012…. (ask me privately).
So I got home, and my drama was not over. I went into the kitchen, took everything off, chucked it all in the washing machine, and put it on. I then went upstairs to my room to get a towel for a shower. My bedroom door has a second lock on it, just for extra security because you don't know who is hanging out on the Blck isle these days, but, the key was in my car. So I have absolutely no clothes, and have to somehow get a key from my car. No alternative but trainers on, grab a hand towel from the bathroom, and go for it. Mission accomplished, adventure over. lessons learnt.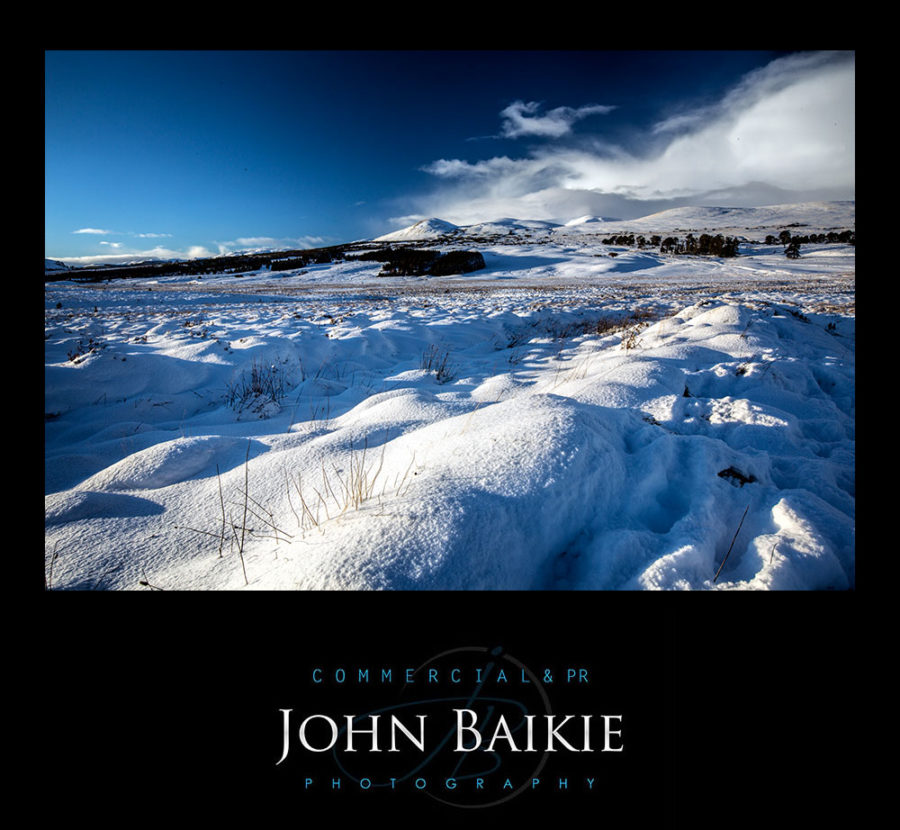 Please follow and like us: