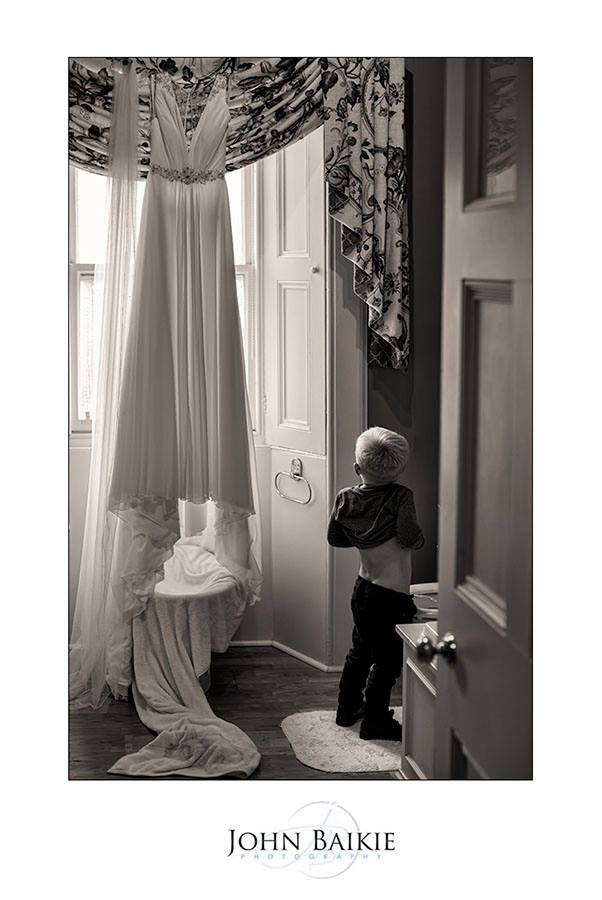 The second in the series is this one, which has made an awful lot of people laugh. So many possible captions, and a choice of narratives.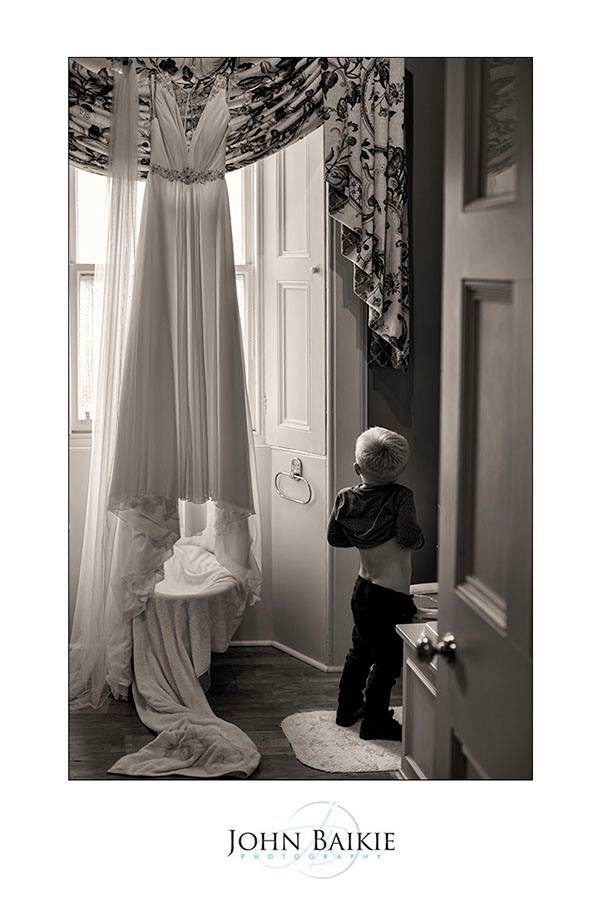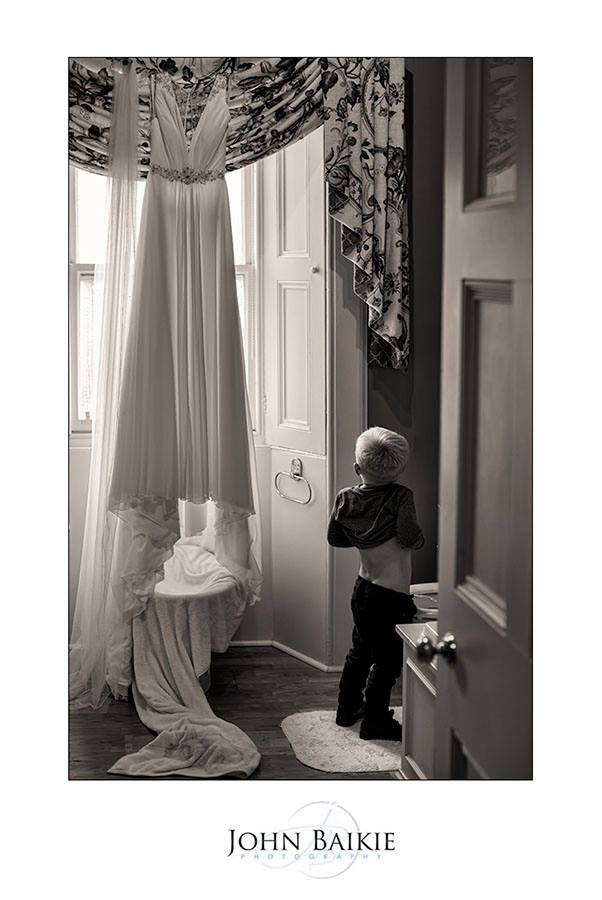 So, basically, Jen's dress was hanging in the bathroom, I think it may have been slightly creased and the steam from the shower/bath was being used to deal with that. Anyway, I went through to get some pictures of it hanging up. I went in and took a couple of shots on the 16-35mm lens, and decided to get something a bit tighter. I went back to my back to change to my 50mm f1.4 lens, and in the minute I was gone and returned, this happened.
I had a second of moral dilemma, and thought, take the photo, then ask questions. I grabbed the shot and went back through to tell the bridal party. I asked permission to use the image and the lad's mum was more than happy, as you can't really see anything, but it is a truly great image which makes me laugh every time I see it. I know the family also love it, although I don't know if the 'wee' fella in the photo will like it so much in ten years time.
Camera exposure for those interested:  Canon 5D mk3, 50mm f1.4 lens. 1/60th @ f2.8, ISO 800
Documentary style photography – you always have to be looking for the images that will make people laugh, cry or have something to talk about for years and years to come.
Please follow and like us: