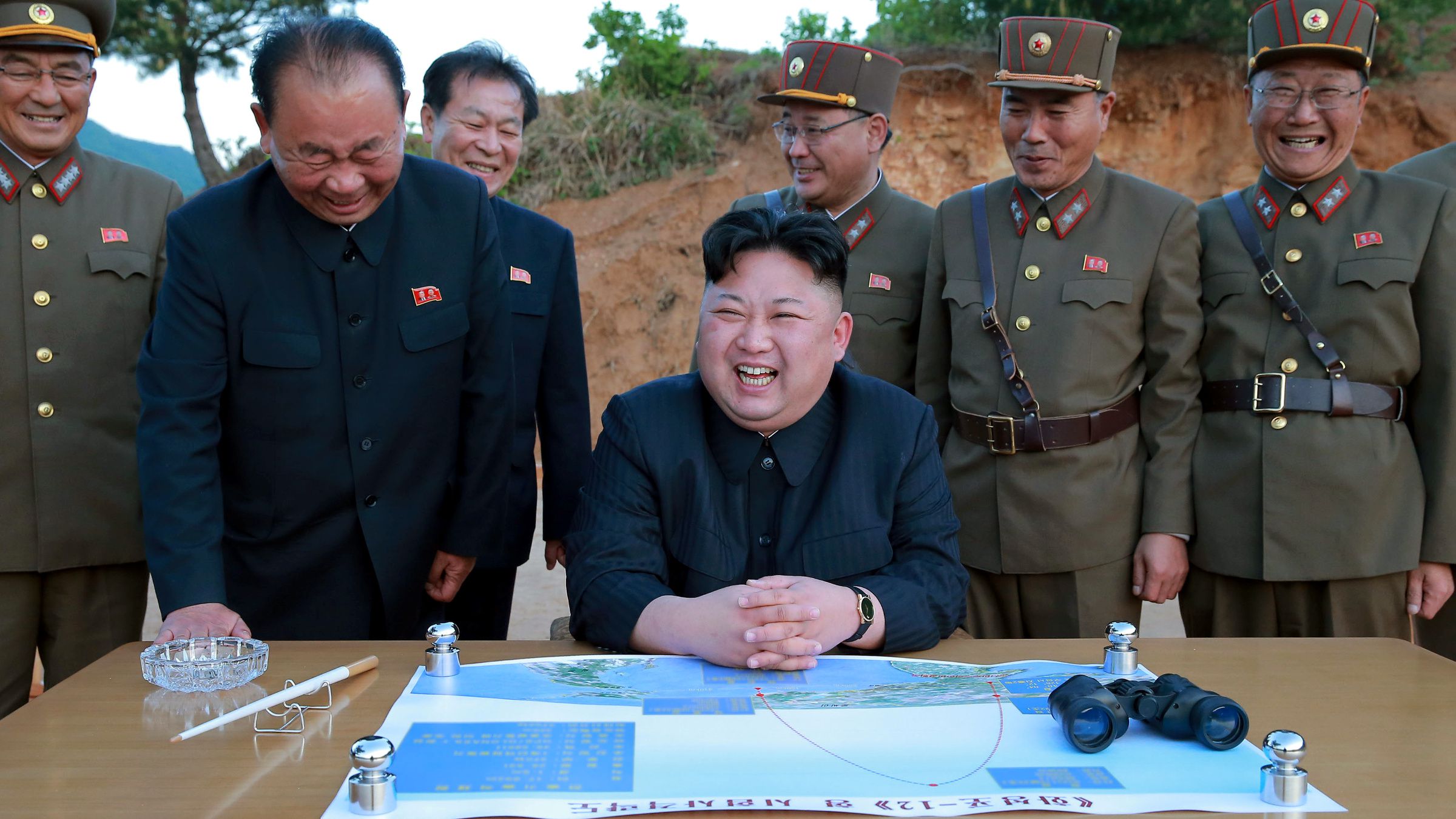 Okay, so for image 3 in this series, I decided to break from the wedding theme.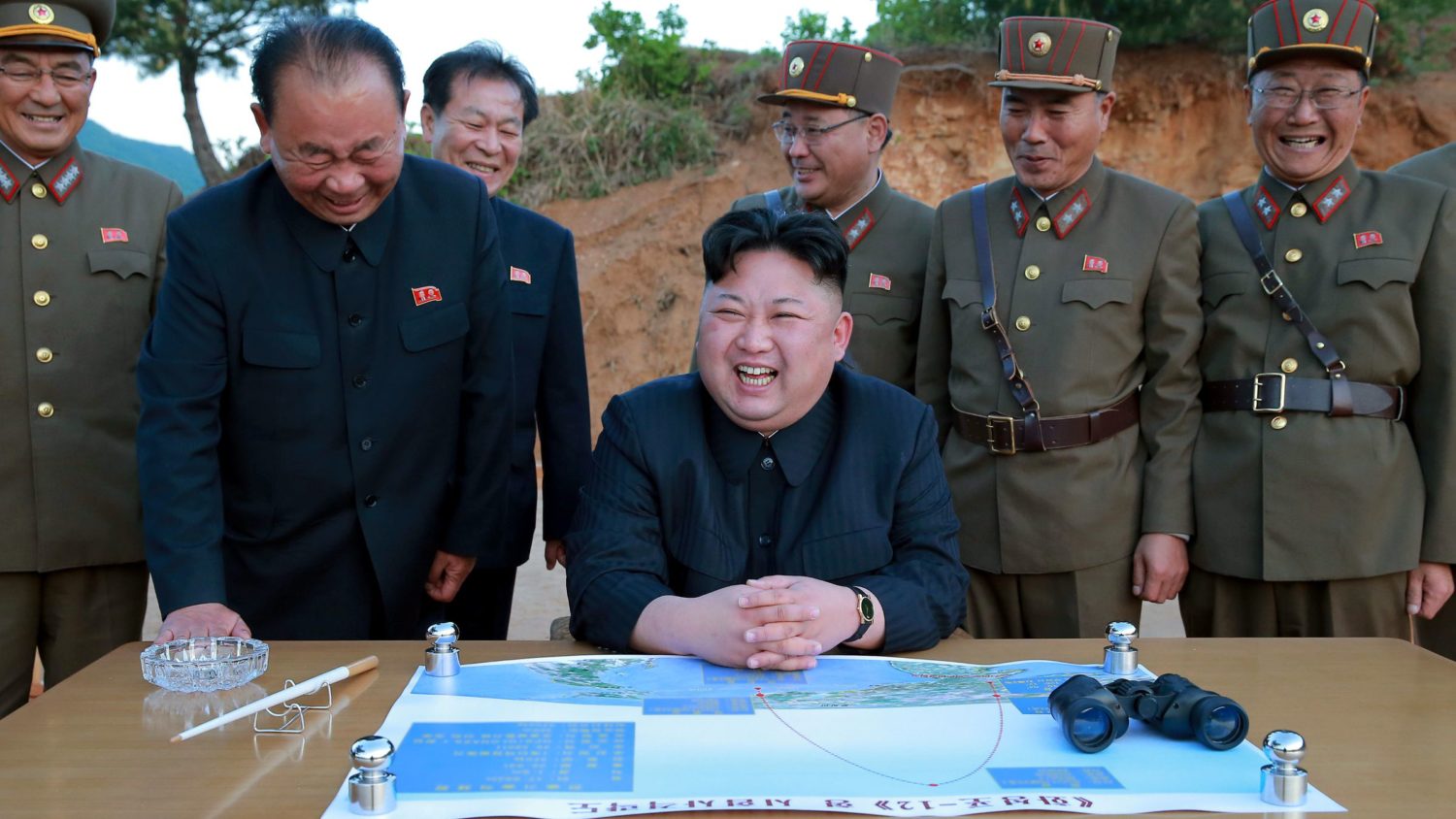 So, for this one Kim, or KJ as I call him now, wanted to create an image to tweet to the world, showing his nuclear prowess. He wanted to convince Donald and the rest of the western world of the increasing threat they posed. It was important to show this advanced technology at it's best, so I had to build a very convincing set.
I suggested a control room, lined from wall to wall with sophisticated computer systems, a hub of high tech gadgets. Screens showing impressive weapons, ready to be launched. Unfortunately KJ said that particular room was 'under fucking construction innit', so we had to create plan B.
What could be better to show the 21st century nuclear weapon threat, than an ordnance survey map, with a felt tip pen drawing of the exact trajectory of a weapon destined for Donald's white house.  However, a map on it's own only partly showed the amazing North Korean advances. We needed something else. "a-ha" exclaimed KJ and quickly sent one of his colleagues through the back, where he soon appeared with the tracking device. A pair of binoculars. Perfect.
Unfortunately it was a bit breezy so we needed to send another of KJ's lackeys back to the canteen for four salt shakers to keep the map from blowing away.
KJ sat down, and I handed him a pointer to use as a prop. "hahahahahaha" he laughed, "look like ceegarette", he snapped his fingers, and another one of his pals ran off and returned with an ashtray. They all burst out laughing at his comedy genius, I snapped the image, and there we have it. A moment in history captured forever.
I can't tell you the camera settings for this one, because it is a state secret. Apologies. If I told you, I'd have to have you executed.
*disclaimer – before anyone gets excited, I didn't take this photo.
Please follow and like us: