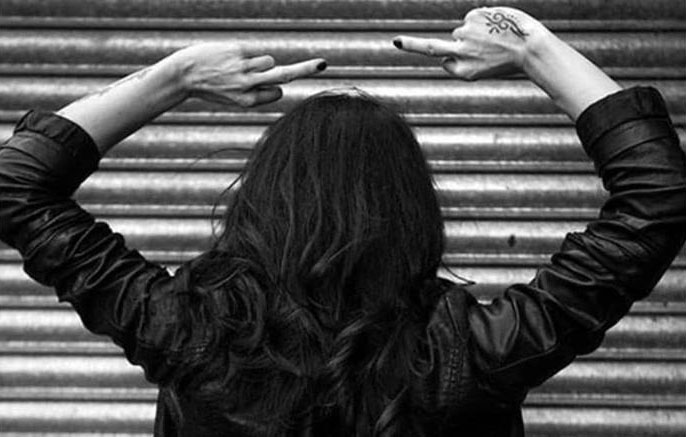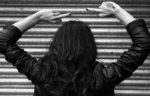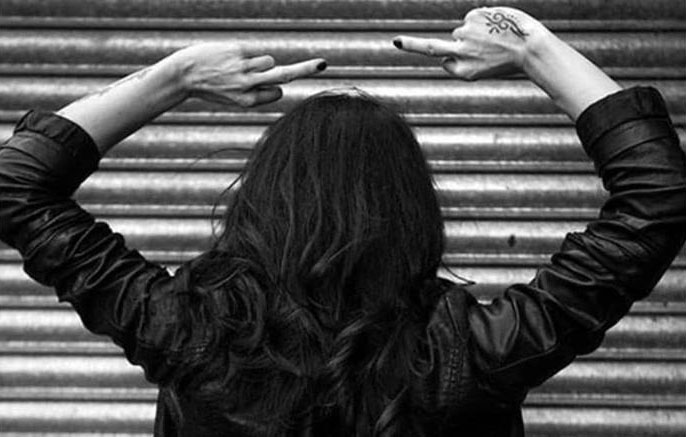 *Disclaimer – I wrote this after a few small whiskies, so the language may be a tad colourful for some :)
2018 – Well I don't do New year resolutions, so that can piss off. Back about mid November I made my own "New Year Resolutions" as such.
My life has changed significantly. Well, not that much has really changed per se, but my outlook is much more positive, and I am happier within myself. I had a horrible 2017. Without going in to detail, it sucked, and I was actually happy to get to the end of the year still here. One reason that happened was the changes I made in my life. So what am I doing different? I strongly suggest everyone tries at least some of these.
Stop giving a fuck about what other people think/say. I have spent years, in fact decades, avoiding doing or saying things for fear of being judged. I have had so much abuse in recent years that it has made me lose confidence and disappear into myself. I have become less and less likely to promote myself and crucially, believe in myself. This is partly my own fault, and partly the industry I am in, where a few people don't mind ripping you apart if you are seen as a threat. I have decided to stop giving a fuck about what people think, and now if I feel I want to do something different, speak out, aim for the stars. Whatever. I am doing it. What's the worst that can happen? Some arsehole you have no respect for is going to laugh at you? Fine. That shows their insecurities. The people who matter, and that may only be a select few, will support and encourage you in your endeavours. Positivity all the fucking way.
I gave up working 9-5. Now I have no axe to grind with people who are happy with that lifestyle, but I have realised it is not for me. Not at the moment anyway. I want to be in control of my own life. I want to be able to sit down on A sunday and plan out my week, day by day, fitting in the fun stuff, like cycling, meeting friends etc, as well as the critical work tasks. I have been more productive in the last few weeks as a result, than I have been in years. I was in an environment where my creativity was being destroyed, along with my confidence. It was a good place to work in some ways, nice people (mostly) and it taught me a few lessons in life. It made me realise what mattered to me, and what makes me tick.
My phone. I have to confess, I am not where I want to be yet, but have made big changes. I have deleted my messenger app, so can only access Facebook messages on my laptop or PC. I want to get rid of all social media apps off my phone eventually, and I will. Apart from bloody Instagram as I have to post from my phone, please change this Instagram peeps. I have turned off the sync setting on my emails. I check my emails 3 times per day, morning, lunchtime and early evening. If I am waiting for a reply to something I will go on my phone and do a check, but have to manually download. This has made a huge difference as I no longer get distracted, upset, stressed, etc when an email comes in when I am in the middle of something else. If someone needs you that urgently, they will call.
People. I have very carefully, started to get rid of people who are toxic. It takes a while to figure out who to keep and who to lose, and also how to do it. I have a very small network of people who I can genuinely call close friends. I can probably count them on one hand, just about, but they are all fucking amazing people, who support me, have my back, and will encourage me to reach my goals. This is a two way thing, and I like to think I am the same to them. Anyone who makes me feel shit, negative, stress me out, or just don't understand me, can just go. That could be family or friends, but people close to me know who matters. I feel energised from hanging out with my tribe. They inspire me, believe in me, and make me feel bloody amazing.
Every night I write a short list of jobs for the next day. I actually do a week plan on Sunday, but being self employed my diary changes at a whim, so each night I write down the following day's list. Absolute maximum of 5 tasks but aim for 3. I generally set aside a couple of hours which involve being in a coffee shop working on admin, writing blogs, whatever. Every day I have a couple of hours or so of me time. It could be cycling, walking, meeting friends, whatever, then I go back to work for a few hours. I find I can't focus on doing 6-8 hours solid, so I split it. But – no more 14-16 hour days, unless it's a wedding day. Those are different, and will always get my 100% effort. But other days, I work around the jobs, and make sure I am enjoying my life. Work and life balance is now more important than ever.
This: Do I want to live poor to die rich, or live rich to die poor. Bit of a no brainer when you write it down, but 90% of the people I know are saving and being miserable so they have money when they are 70 and too fucked to actually enjoy it. Fuck that. I am living now, and I have no bloody money and starve to death at 60, with some bloody good memories, so be it.
I think that's about it but to be honest it is constantly evolving as I move forwards. 2017 was a big year for me. A learning curve. A brutal year, only coming runner up to 1988 as the worst year of my life, but hey, I'm still here, and still shooting images I feel are pretty good. Bookings are up on recent years, people seem to like what I am doing and I am ready to take life on big time. The main thing is to stop giving a shit about what happens in twenty years, as I possibly/probably won't be around anyway. I know I have been a dick myself in the past. Not proud of it, and not making excuses, but I am pretty good at admitting I am wrong, and always try to do the right thing. If I make a mistake I will apologise, and try to fix it. Not always successfully. We all learn and move on. Well most of us. There will always be a few arseholes that just like a good moan about people, be it me or some other poor bugger who happens to be doing better than them. I stopped caring about five months ago, when I realised how fragile life is.
I am focusing on doing the things I love, and not being treated like shit by anybody. If people take the piss, try to take advantage, make me feel crap, I'm gone.
This is now. This is what matters. Today. Make shit happen.
Comments very welcome.
Please follow and like us: