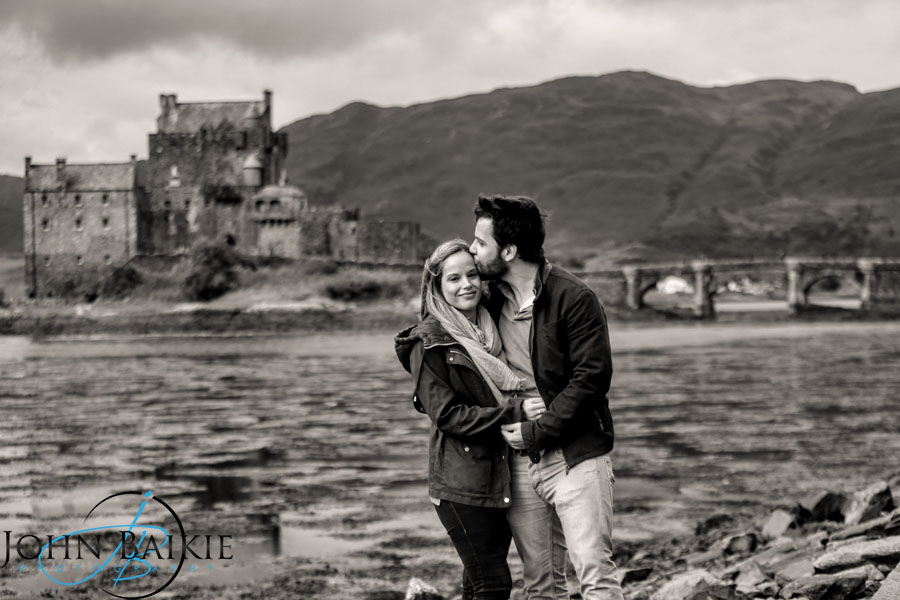 A few months ago I received an email from Santiago in Madrid, Spain, who was planning his holiday to Scotland with his girlfriend Veronica. He had decided he was going to propose to her on the holiday and felt that having a photographer there to capture the moment would be a great way to remember it.
After much emailing, we came up with a plan and a location at Eilean Donan Castle, the iconic Scottish Castle on the West Coast of Scotland. We exchanged photographs, so we knew who we were looking for on the day, crossed our fingers for good weather, and arranged to meet on the Saturday morning.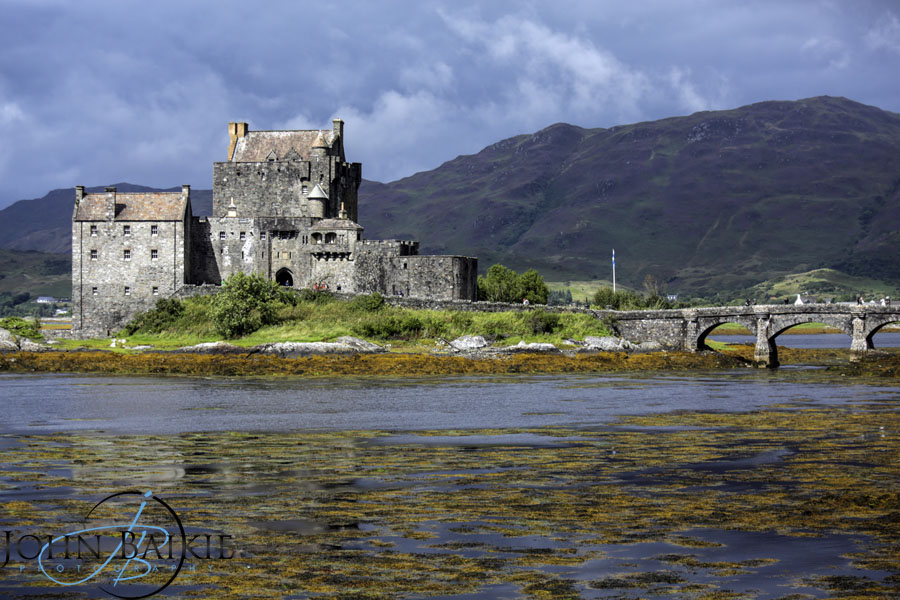 Santiago's plane was delayed, and then further delays at the car hire depot, meant I was up there a fair bit before the couple arrived. I had no signal up there, so was a bit worried in case he was trying to contact me. It was August, and Saturday, which meant the castle was BUSY. Very busy, so although I had explained an obvious quiet location, Santiago had never been there. The car park was also full, so people were struggling to park, myself included. I paced around for an hour, watching every car that came in, and suddenly every car appeared to contain young couples, who vaguely looked like the couple in the photo I had seen. Trying to be inconspicuous at this point becomes tricky, but I must have managed as I eventually spotted them, and waited for a moment when Veronica looked away so I could gesture to Santiago to where the location I suggested was.
I quickly moved into position and waited. They wandered down to the shore. I tried to 'look like tourist' and waited. Then suddenly, after a hug and a few minutes of chat, Santiago dropped to one knee, produced the ring in it's box, and it was obvious within seconds that Veronica had said YES. I carried on shooting as she dropped down to give him a hug and they celebrated quietly, with the hundreds of tourists who were only metres away, totally oblivious to what was going on. I've done these a few times before and usually someone notices and congratulates the couple, but this one was so intimate and perfect, nobody saw them. Apart from that photographer lurking by a tree…..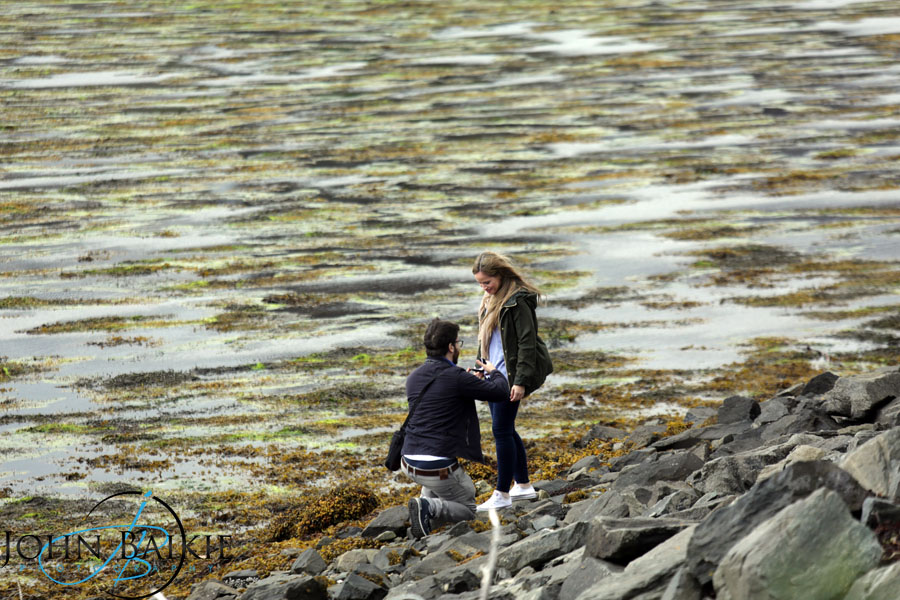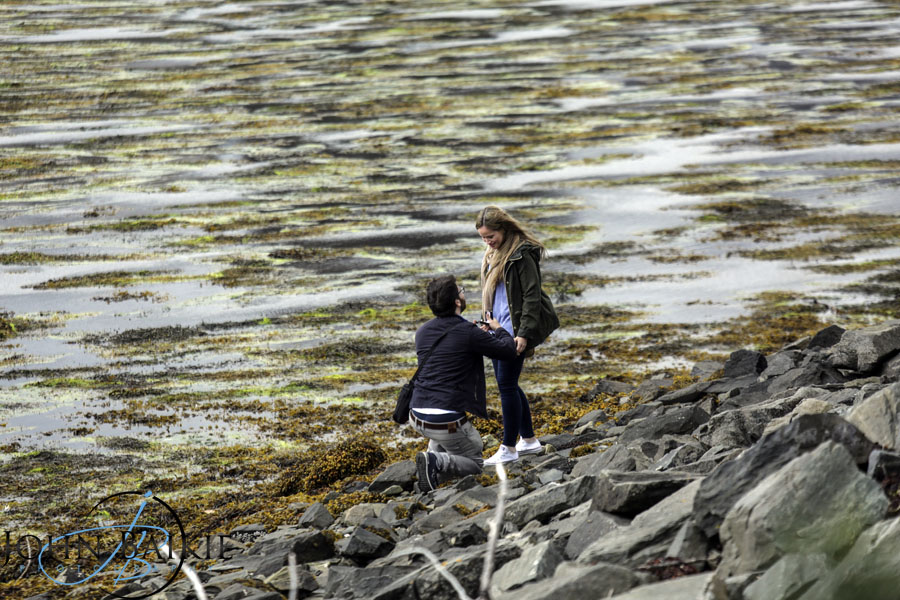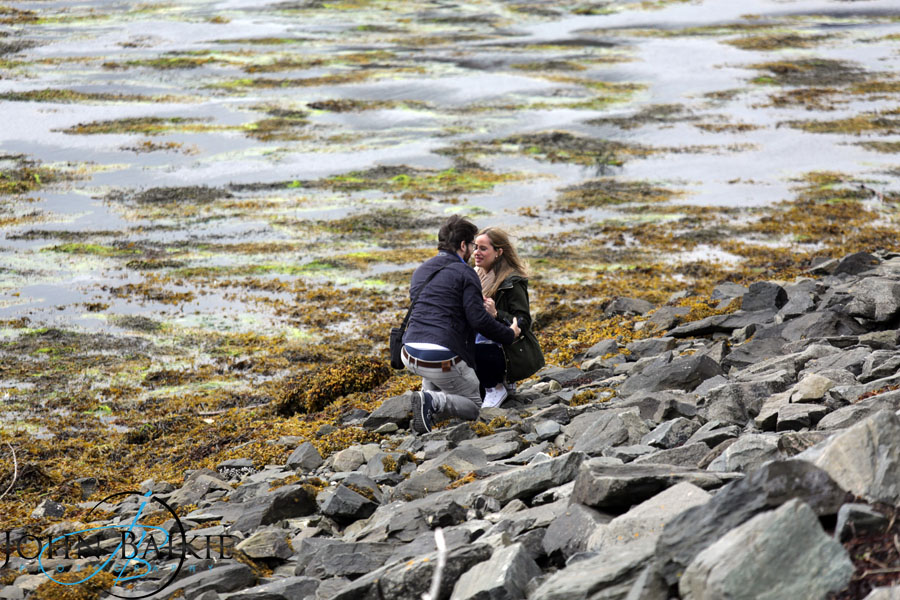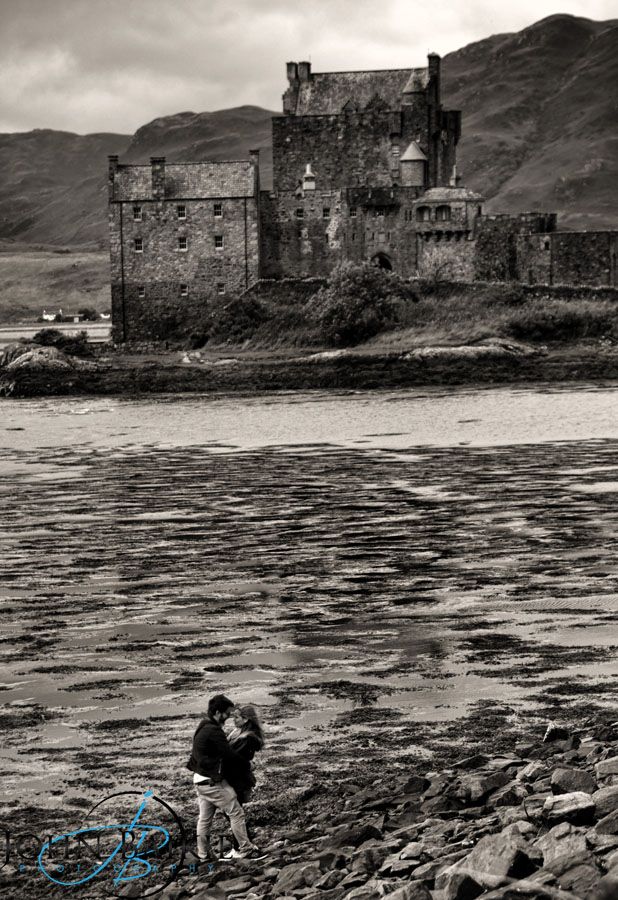 At this point Santiago turned to me, waved, and then told Veronica what that photographer was doing. I made my way down and congratulated them both, and we then did a few more relaxed, posed photos around the castle.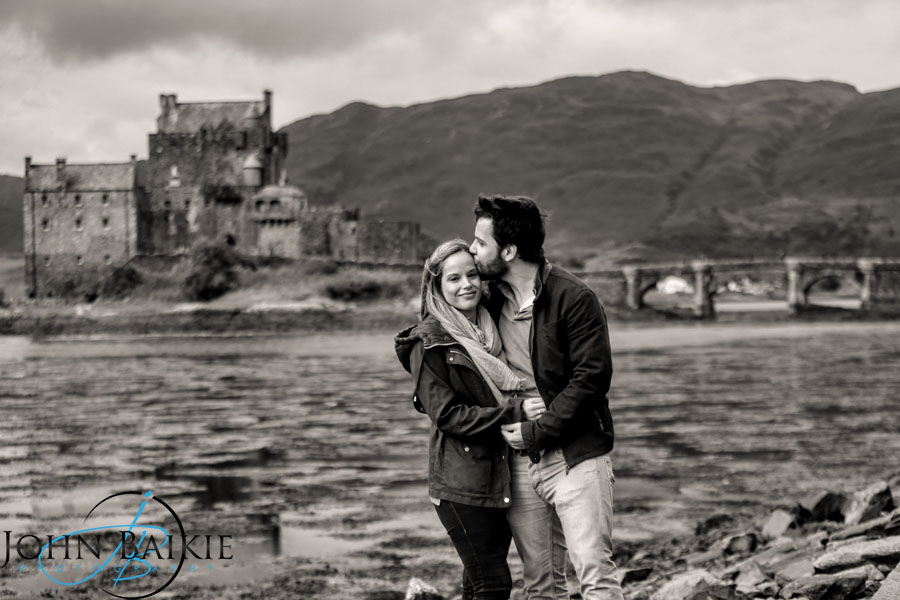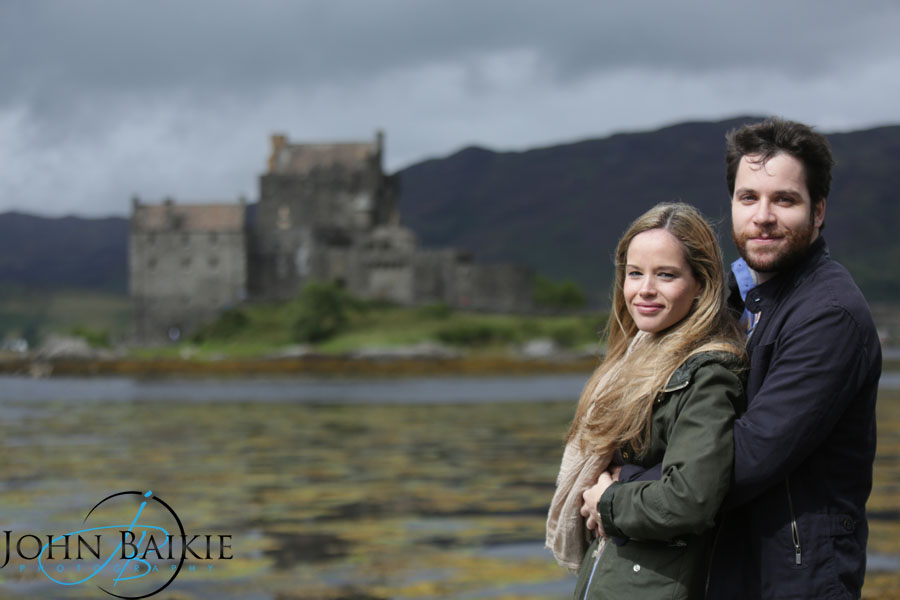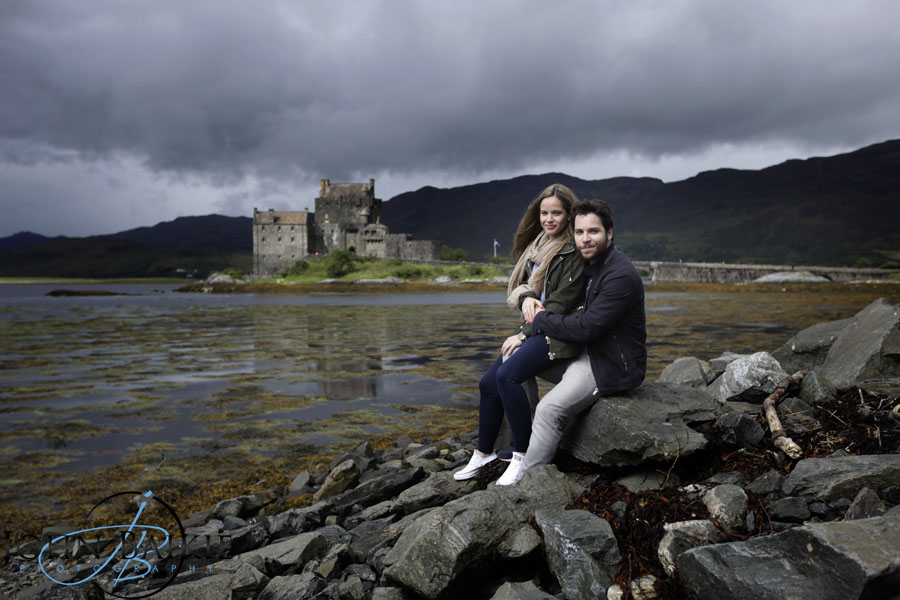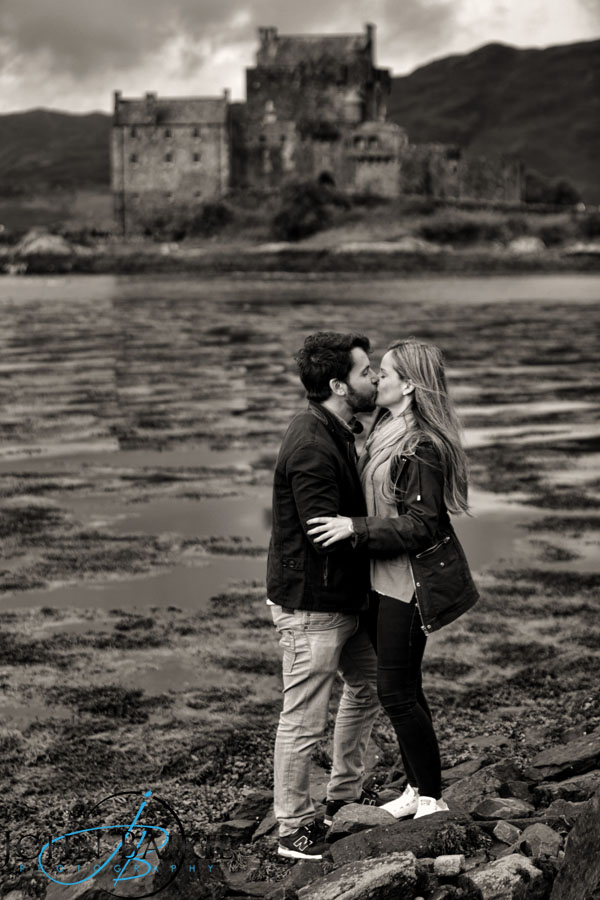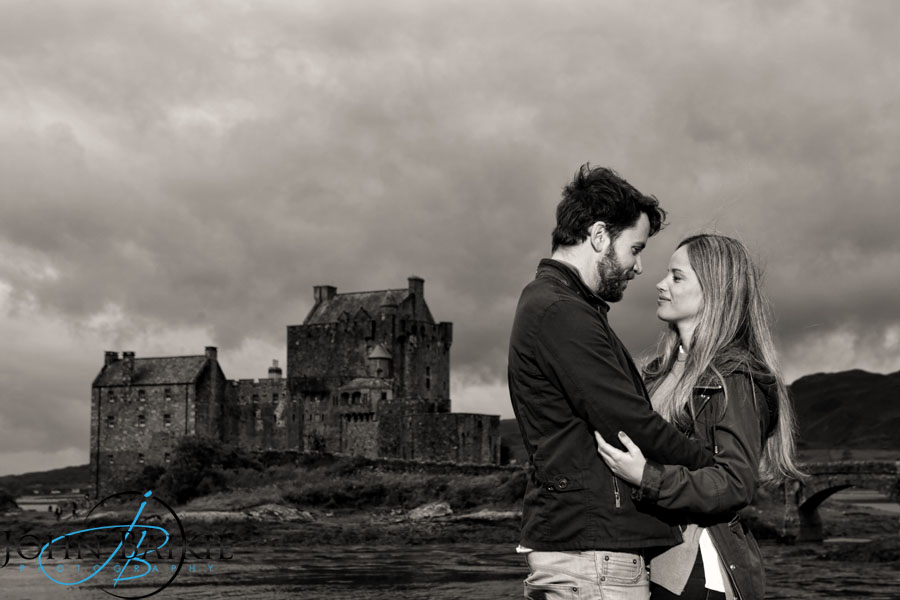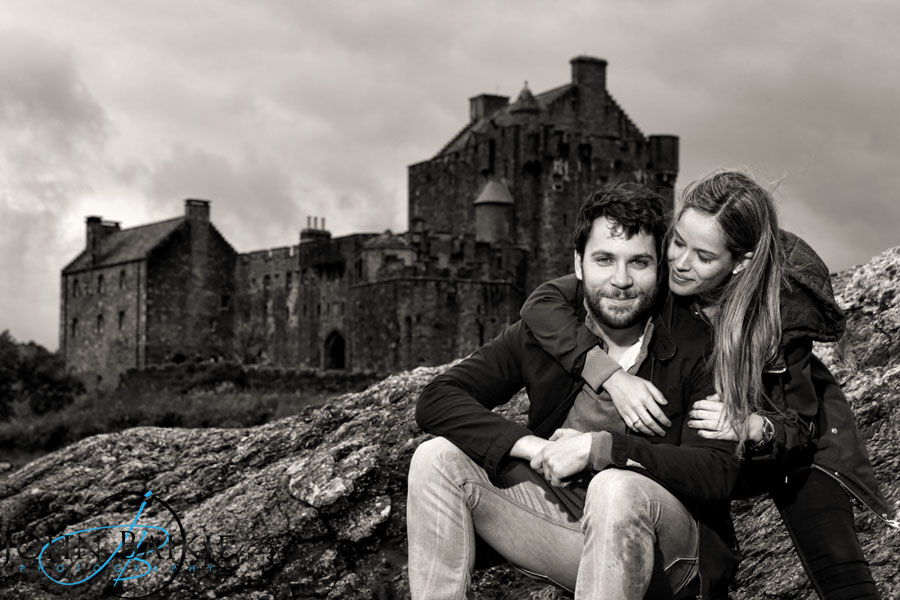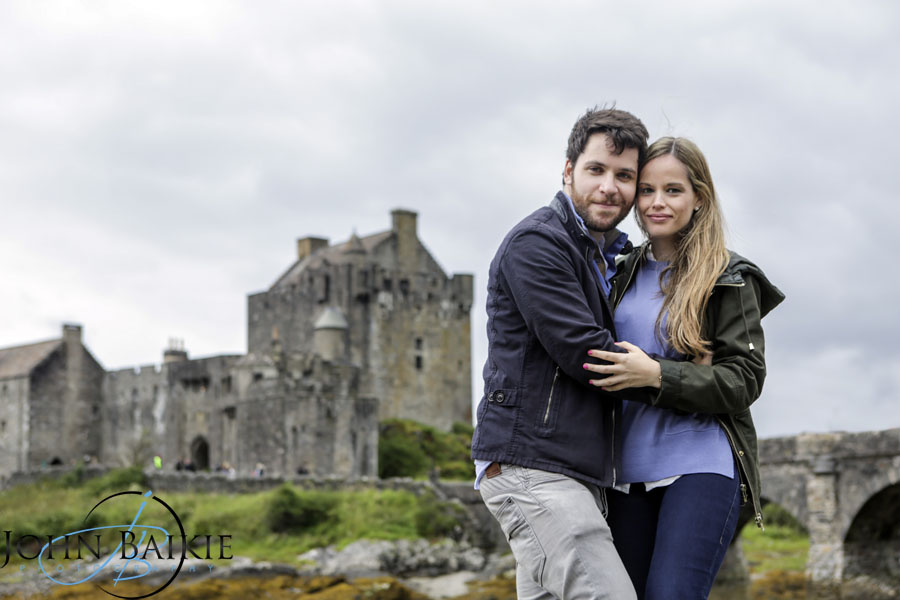 A fantastic day, and as always a privilege to share in yet another special moment in people's lives. There can't be many jobs with such amazing perks.
Congratulations to Veronica and Santiago and all the best for the future. My passport is ready should you need a wedding photographer. I've never been to Madrid :P
Please follow and like us: